IMA calls its member doctors to fast on Gandhi Jayanti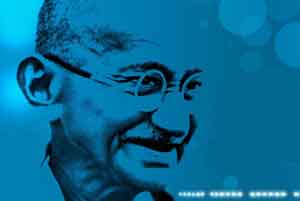 New Delhi:  Pointing out to the growing atrocities and harassment of medical professionals in the past few years, the Indian Medical Association has now announced that its 3 lakh members will now observe an all day fast on the occasion of Gandhi Jayanti. The fast will be held in Delhi, Sabarmati and Wardha.
Asking to uphold the dignity of the medical profession, the association has demanded the intervention of the Prime Minister to ensure speedy implementation of the association's demands.
Some of the major demands of the association include capping of compensation under the Consumer Protection Act as well as amendments to the PC-PNDT Act. The organisation has also shown strong opposition to the National Medical Commission as well as NEXT exam
Demands raised by the Indian Medical Associaton include
 • Criminal prosecution of medical negligence and clerical errors
• Stringent central act against violence on doctors
• Capping the compensation in CPA on doctors
• Professional autonomy in treatment and prescriptions •
Amendments in PC PNDT, Central CEA, West Bengal CEA Acts •
No unscientific mixing of systems of medicine
• Empower MBBS graduates
• One drug - One company - One price
• Implement inter-ministerial committee recommendations in six weeks
• Single window accountability
• Single window registration of doctors and medical establishments
• No to NMC: Amend IMC act to maintain professional autonomy
• Uniform final MBBS exam instead of 'NEXT'
• Uniform service conditions for service doctors & faculty
• Same work - Same pay - Pay parity - No to adhocism
• Fair conduction of NEET exam
• IMA member in every government health committee
• Central anti-quackery law
• Reimbursement of emergency services provided by private sector
• 25000 family medicine PG seats
• Aided hospitals and retainer ship in general practice
• Health budget of 5 % of GDP for universal health coverage