IMA sends own 3 member team to probe Gorakhpur hospital tragedy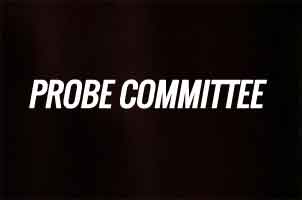 Gorakhpur:  To ascertain the primary reasons behind the Gorakhpur tragedy at Baba Raghav Das Medical College hospital, the Indian Medical Association (IMA) has now sent a three member team, to investigate the issue
The team has been directed to submit their report within 48 hours, a statement by the IMA said.
The committee comprises Dr KP Kushwaha and Dr BB Gupta fro IMA, Gorakhpur, and Dr Ashok Aggarwal NVP IMA, Allahabad.
The team will look into various aspects like whether the incident was due to the failure of the oxygen system, why an alert was not sounded in advance, why was the oxygen supply allowed to cease and what were the engineers doing during the period, the statement said.
The panel of doctors will ascertain if there was a medical negligence and if the deaths were avoidable, it added.
Read Also: 
IMA comes out in Support of BRD Doctors, demand revoking principals suspension
Medical Dialogues team had earlier reported that nearly 70 children, including infants, have died at the state-run Baba Raghav Das Medical College since 7 August due to various causes including encephalitis. Many of the deaths were alleged to have been caused because of the shortage of oxygen, a claim dismissed by the Uttar Pradesh government.
Read Also: 
More than 60 children die at Medical College as Supplier allegedly Cuts Oxygen Supply
In Lucknow, amid allegations that shortage of oxygen cylinders at the hospital had led to the deaths, UP health minister Siddharth Nath Singh said that loss of life due to such a reason was nothing less than a "heinous crime".
He, however, added that all aspects related to the deaths at the state-run BRD medical college hospital were being probed by a panel led by the UP chief secretary.
Those found guilty would be punished, Singh promised.
"Any death due to oxygen shortage is a heinous crime...Any laxity on this front is also a crime," the UP health minister told reporters.
Singh said that "on the basis of a primary inquiry", the action was taken against the principal of the college.
Read Also: 
NHRC sends notice to UP Govt over death of childrens in BRD medical college