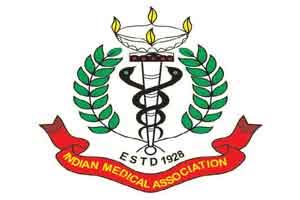 The Indian Medical Association (IMA) today welcomed the Supreme Courts directive asking the Centre to frame guidelines to regulate working condition of nurses in the country and also consider fixing minimum wages for them.
"As per Indian Nursing Council (INC) norms, the nurse-patient ratio should be 1:3 for general wards in medical colleges and 1:5 for district hospitals, one in each clinic room of the OPD and 1:1 in ICU, ICCU and other critical care areas.
"It has been shown that a poor nurse-patient ratio leads to poor quality of nursing care for the patients and adds to workloads of nursing staff, which may again impact safe and effective patient care. This is a welcome step from the Supreme Court and will only enhance delivery of health services to the patients," said Dr SS Agarwal, National President of IMA.
Dr KK Aggarwal, Secretary General of IMA said that nurses in private hospitals are paid an inadequate amount of money and as a result of which many nurses migrate to UK, USA, or UAE and other countries for better opportunities and better salary.
This has led to a considerable shortage of nursing staff for patients in India, he said.
The Supreme Court had recently asked the Centre to set up within four weeks an expert committee to look into the grievances pertaining to service conditions of nurses employed with private hospitals and private nursing homes across the country.
A three-judge bench headed by Justice A R Dave also asked the Centre to consider making a law based on the recommendations which would be given to it by the expert committee on the issue.
0 comment(s) on IMA supports SC directive to Govt on Nurses working condition