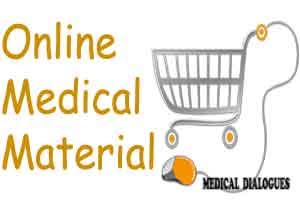 The Indian Medical Association will soon appoint a special committee with a purpose to monitor medical material posted online. IMA is of the opinion that there is a lot of misleading information posted on medical material using the social media.
The special committee will be entrusted with the task to screen social media for misleading medical material shared within minutes among lakhs of people on Facebook and WhatsApp. As necessary, IMA will take action (in the form of post counter propaganda content) to tackle the misleading posts. Such information shows lack of efficacy.
In a statement made to Hindu, the IMA President has implied to have said that social media poses a great threat to public health it carries loads of information on unscientific medicines or methods of treatment. More concerning is the fact that even well-educated persons tend to believe in such material, which is clear promotion of pseudo science, and material promoted even by the practitioners of modern medicine.
IMA State president A.V. Jayakrishnan told The Hindu that this issue was being discussed at the ongoing conference of the association in New Delhi, and the screening could well become a national-level exercise.
Social media is awash with unproven alternatives to surgical or other invasive treatment methods in modern medicine, whose efficacy has been proven, Dr. Jayakrishnan said.
One such instance is the mid-brain activation claim that drew thousands of children.
Parents fell for claims that their children could benefit immensely out of mid-brain stimulation, and paid around Rs.20,000 for a four-week course. Rationalists and medical science experts debunked the claim of activating midbrain with a form of yoga.
"The claim was that children would develop some form of extrasensory perception, and that they could even read blindfolded. All these claims fell flat," Dr. Jayakrishnan says.
0 comment(s) on IMA to screen online medical material posted on Social Media