Important to address human resources issue in healthcare sector: Niti member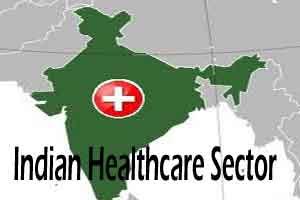 New Delhi:To improve healthcare in India, it is extremely important to address the challenges of human resources in the sector, Niti Aayog Member (Health) V K Paul said on Tuesday.
The tough challenge is about human resources in the healthcare sector, he said in the keynote address during the inaugural session of 'Ficci Heal 2019 - Health of Healthcare in India'.
"The most difficult journey that we face today is about having the right mix, the right numbers, right quality, right skills and the right distribution of human resources in the healthcare sector," the Niti Aayog member said.
There are shortages of doctors and specialists in the country. The crisis in regards to specialists is even more acute. For this, the country needs huge participation from the private sector.
"We will reach one doctor for 1,000 people by the end of the current term of the government that is 2024," Paul said.
This gap in the human resources can only be met through an aggressive partnership between public and private sectors, he added.
He also said that with the reforms in the health sector, a consortium of private players can now set up a medical college, unlike in the past when a medical college had to be established by a single entity.
But as the heart and soul of a medical college is well-run hospital. So, first, run a functioning hospital and then build a medical college, he added.
Exhorting the private sector to contribute more to medical education and also to have more DNB (Diplomate of National Board) seats, Paul said the country needs more doctors and specialists.
On the government's flagship Ayushman Bharat scheme he said it has provided a way for working together by both public sector and private sector in providing healthcare to the people of the country.
"The most important highlight of Ayushman Bharat is that it has now finally established 'One India, one nation, one health sector'. Private-public demarcations are over once and for all," he noted.
Increase in GDP in percentage terms on healthcare to 2.5 per cent is a national commitment and has been reiterated by the country's leadership, the member said.
But, we must remember when we have to raise the overall spend on healthcare, it has to come from both centers and states, he added.
An EY-FICCIs report on 'Re-engineering Indian Healthcare 2.0' was also launched on the occasion.
Read Also: Healthcare a critical area in need of improvement: NITI Aayog