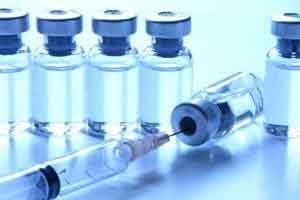 New Delhi: The Centre introduced a new vaccine in its immunisation programme to protect children against diseases such as pneumonia in India, which accounts for 20 per cent of global deaths of children under five years of age.
Observing that pneumonia kills more children under five years of age in India than any other infectious disease, Health Minister J P Nadda said his government was committed to reducing morbidity and mortality in children, as he introduced the pneumococcal conjugate vaccine (PCV) in the universal immunisation programme (UIP).
Author Details
Studied at Indraprastha College for Women (Delhi University), completed in year 2014. Currently working with Medical Dialogues, a online Medical news paper dedicated for healthcare Professionals.
................................ Advertisement ................................
0 comment(s) on India introduces new vaccine to fight pneumococcal disease