India to build 124-bed hospital in strife-torn South Sudan: Official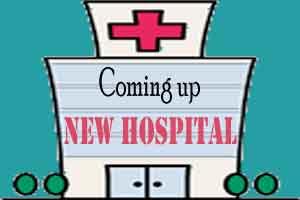 New Delhi: 
India has decided to build a 124-bed mental hospital in strife-torn South Sudan under a friendship programme between the two countries, an official said today.
The Central Public Works Department (CPWD), the country's premier infrastructure building authority, will build the mental hospital at an estimated cost of Rs 120 crore.
An official told PTI that the construction work is expected to be completed in two years. A team of the Ministry of External Affairs, CPWD and other departments concerned will visit South Sudan to inspect the project site next month, the official said.
"The proposed mental hospital, which will have a capacity of 124 beds, will be funded by India and executed by CPWD. The hospital is being built under India-South Sudan Friendship Programme," the official, who did not wish to be named, said.
"It is planned that the material for construction of the hospital will be sent from India and local sources of supply in neighbouring countries of South Sudan will also be explored," the official said.
South Sudan gained independence from Sudan in 2011, making it the newest nation in the world. However, a civil war broke out in the infant nation in 2013.
According to official, the CPWD has taken up several infrastructure projects in other countries, including Afghanistan, Nepal and Sri Lanka.