India To Unveil New Policy For Clinical Trials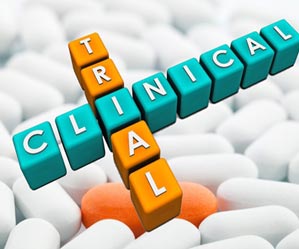 India is expected to roll out a new drug policy and devise rules for clinical trials that may bring new projects to the country, said GN Singh, Drug Controller General of India.
Addressing the annual U.S.-India BioPharma and Healthcare Summit in Boston, Singh said the Indian government is working with stakeholders to devise new rules for clinical trials.
Over the last few years, clinical trials in India slowed down amid tedious litigation and rising protests from health activists on issues related to informed consent and compensation norms, an official statement said. The government, in consultation with stakeholders, has devised new rules that will require more information of the patients enrolling themselves for clinical trials, Singh said at the day-long conference organised by the 'USA-India Chamber of Commerce'.
In his remarks, Singh talked of efforts to integrate scattered laboratories that can help avoid duplication of research and accelerate the process of drug development. The government is keen to work on three broad categories: harmonise standards, convergence of regulatory practises and avoid duplication, Singh told the leaders from pharmaceutical industry and research companies.
In his address, RK Vats, additional secretary, Union Health Ministry, underlined the government's commitment to make business easier for the industry. He also asserted on the need to have affordable drugs for Indian patients given that most of the healthcare expenses in the country is paid by the patients, unlike reimbursement models followed in developed markets like the U.S.
Leaders participating in the summit represent over $45 billion research and development budget. This represents over 70 percent of the global R&D spent in the private sector, said Karun Rishi president of the USA-India Chamber of Commerce.
"This is huge. This group of committed and passionate people are a source of hope for the patients. India has a great, yet unrealised potential to play an important role in the BioPharma research and development," Rishi said.