Indian-American doctor running for Virginia General Assembly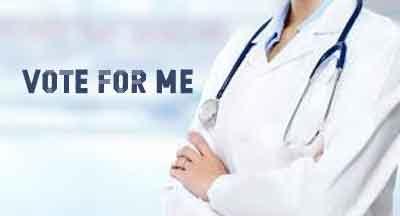 Washington: Indian-American doctor Surya P Dhakar is running as a Republican candidate for the lower house of the Virginia General Assembly, promising lower taxes and better health care.
Dhakar, based in Henrico, is a dentist and business owner having served on a number of state and county advisory boards, including the Virginia Board of Dentistry from 2011 to 2015.
He threw his hat into the ring to fill the 56th House of Delegate seat which was left vacant following the retirement of delegate Peter Farrell.
Dhakar claims to have served the community for nearly 30 years.
"I ask for your vote on June 13 to be the Republican candidate to run for the 56th House of Delegate seat left vacant following the retirement of Delegate Peter Farrell," he said in an appeal on his website.
Dhakar lives in Henrico with his wife, two children and two grandchildren.
"We want our children and grandchildren to have the same freedom and opportunity weve cherished," he said.
As a delegate, he says he would work on advancing and protecting a fiscally responsible conservative agenda of lower taxes and ending wasteful spending.
Dhakar said he would also work for the advancement of health care that functions for families, keeping cost lower, while providing high quality care, besides restoring the sense of community with family-oriented legislation and promoting policies that build safer neighbourhoods.
The primary election will take place on June 13 and the general election will take place on November 7.