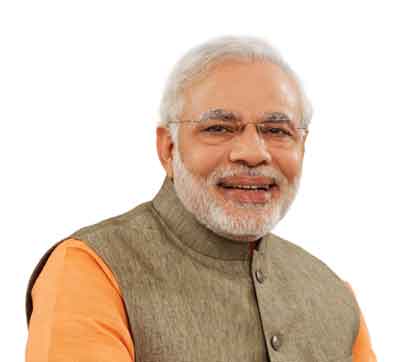 New Delhi: Disappointment has been shown by members of the Indian medical fraternity, after the Prime Minister's speech in the recent "Bharat Ki Baat Sabke Saath" event that was organised in London recently, with doctors alleging that excerpts put the entire Indian Medical Fraternity in bad light.
The Prime Minister, responding to a question on the expected impact of Modicare on India's healthcare sector, implied that a number of measures have been taken by the government in making healthcare more affordable to the indian people, including measures towards introducing generic medicines, affordable stents as well as knee implants in the country.
The PM cited the examples of a families which suddenly become impoverished with the onset of diseases on one of the family members.
................................ Advertisement ................................
The Prime Minister pointed out to the nexus between doctors and pharmaceutical companies, citing examples of various international conferences allegedly funded by pharma companies, where doctors show regular participation ( they don't go there because someone is sick, he stated). To finally break the resultant sale of expensive medicines the government has launched generic stores where medicines of similar quality are sold at cheaper prices." A medicine that was sold for Rs 100 before is now available at generic store for mere Rs 15″ he added
................................ Advertisement ................................
The prime minister then spoke about the issue of heart diseases, he stated that when person suffering form heart diseases goes to a doctor, he has to rely on the judgement of what doctor is saying. Doctors then promote stents which are more expensive highlighting their long lastingness and affectivity, which a person buys based on the doctor's word. He informed that through negotiations between the government and the companies, prices of stents have been brought down by 60-80%. Similar example was cited in case of knee transplants and their implants.
He highlighted that government is aiming to provide a holistic approach to the health sector, linking cleanliness to it. ( Watch from 1:32:45 for relevant portions )
As soon as the video of the event was out, twitter burst with responses from doctors showing disappointment in the speech. A message circulated by IMA HQ was seen stating," the indian medical fraternity is deeply pained by our Prime Minister's uncalled for and unjust remarks. goodwill and esteem we have for him stands dented."
Similar responses were seen on social media. Here are some responses from twitter
Your UK speech about Doctor community was unnecessary and derogatory for the respected community and India as a Nation…
Shame on such a PM…
This is new low in Indian politics, I doubt if any head of the nation has done this before!
Vote ke liye aapne apna jameer bech diya PM.

— Dr Ram (@DrRam12134900) April 20, 2018
@narendramodi thank you sir for labelling as greedy and corrupt. I will make sure to be a doctor as you have described in your speech.. Thank you for opening our eyes.. Regards

— Dr Anand Prakash (@Keveningstar) April 20, 2018
@narendramodi @PMOIndia heard ur recent speech about doctors and healthcare in London sir I am shocked at ur lack of insight abt the appalling condition of healthcare nit due to pvt doctors but due to govt apathy lack of vision and utter incompetence just theatrics no substance

— Pankaj Goel (@Restlessindian1) April 20, 2018
@narendramodi sir, I am an ardent supporter of u, but ur speech at London left me disappointed. D price of a stent or medicine is not decided by the doctor. Please understand that d Dr is also trapped in the web of businessmen running pharma companies and corporate hospitals.

— Nitin Agarwal (@nytynagarwal) April 20, 2018
Meghna A Singhania is the founder and Editor-in-Chief at Medical Dialogues. An Economics graduate from Delhi University and a post graduate from London School of Economics and Political Science, her key research interest lies in health economics, and policy making in health and medical sector in the country.
She can be contacted at meghna@medicaldialogues.in.
Contact no. 011-43720751
91 comment(s) on Indian Doctors disappointed with PM Modi's Speech in London