Indian Paediatric Cardiac Surgeon bags Fellowship at Boston Children's Hospital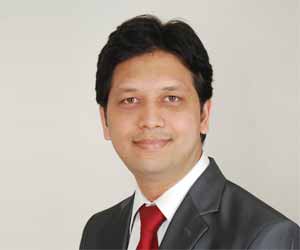 Mumbai: Dr Supreet Marathe, a paediatric cardiac surgeon practicing in the city has been granted fellowship in pediatric cardiac surgery at the renowned Boston Children's Hospital in the United States of America.
Boston Children's Hospital is a 415-licensed-bed children's hospital in the Longwood Medical and Academic Area of Boston, Massachusetts. At 300 Longwood Avenue, Children's is adjacent both to its teaching affiliate, Harvard Medical School and to Dana-Farber Cancer Institute. Dana-Farber and Children's jointly operate Dana-Farber/Children's Hospital Cancer Care to deliver comprehensive care to patients and survivors of all types of childhood cancers.
In 2019, Boston Children's Hospital was one of the nation's top hospitals specializing in pediatric care by U.S. News & World Report for the sixth year in a row.  The International Center at Boston Children's Hospital serves over 2,500 patients from more than 140 countries. Services provided including coordination of visits, medical records, travel, accommodation, and immigration.
The institution had offered
fellowship
opened for paediatrician all over the World. Dr Marathe from India was selected for the fellowship at said the institute which is affiliated to the Harvard Medical School.
Read Also: Former AIIMS director Dr M C Mishra awarded Royal College fellowship
Dr Marathe, a member of Indian Association of Cardiovascular-Thoracic surgeons,  is practising at Seth GS Medical College and KEM Hospital Mumbai. He holds his degree in MS, MCh after completing his MBBS. He completed his fellowship in the paediatric cardiac surgery at Westmead Children's Hospital in Sydney and Queensland Children's Hospital in Brisbane. He had completed these fellowships under the supervision of renowned surgeons from Australia. He got his work published in many national as well as international journals.
Dr Marathe will now take up the fellowship at the Harvard Medical School where he will be mentored for intricate surgeries in neonates and children with congenital cardiac lesions under the guidance of the Chairman for Department of Cardiovascular Surgery at the hospital, Pedro Del Nido and Professor of Child Surgery, William E Ladd, reports the
TOI
.