Indian pharma companies lack the digital will: Indian Pharma Digital Health Report 2015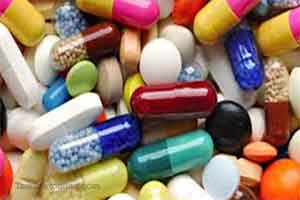 The report created by D Yellow Elephant analysed over 40 pharmaceutical companies, both domestic and multinational, in the country, to study their presence across 10 key digital parameters ranging across websites, applications and 10 major social media platforms

In a strong conclusive study by D Yellow Elephant, the pharma companies in India need to pull up their digital muscle to make healthcare accessible in all corners of India. The study titled the Indian Pharma Digital Health Report, evidently states that that only nine out of 40 -- less than 25 percent -- managed above 50 out of 100 on the studies parameters- the 10 key digital parameters ranging across websites, applications and 10 major social media platforms.

More specifically, the Indian pharma companies need to exploit the digital platforms to connect with the stakeholders. As compared to their international counterparts, the Indian companies are behind almost a time gap of 5-7 years, in reaching a digital milestone.

As for the popular social media platforms, the categorization and statistics for pharma companies is a clear view. LinkedIn is the most popular social media platform, but only 14 companies, barely 35 percent, were active on it. Google+, led by the professional gmail platform, is also preferred with 87 percent companies present on this platform. As far as India-specific Facebook is concerned, only eight out of 40, or 20 percent fell in this category, 12 had a Blogger presence, and other platforms like Slideshare, Instagram and Vine are used by less than 20 percent (as reported by IANS).

"Ironically, some of these same companies abroad are seen to be proactively using digital platforms to engage with health care professionals (HCPs) and patients," D Yellow Elephant, Managing Director, Amol Gupta said.

The firm's digital strategy lead Chandni Dalal said that the findings show the reluctance of the pharma companies to effectively engage with their stakeholders on the digi-platforms.

The duo explained that the report is an attempt "to help the pharmaceutical sector entities in India catch up on the time gap, identify the loopholes and help them incorporate digital medium in the decision making process."

It also help underline opportunities that exist and outline a roadmap for these pharma companies to engage better with the HCPs and the patient communities, given the advent of smartphones across geographical locations.

"It is high time that this potential is realized. What better way than effectively use these platforms to bridge the gap to healthcare access in a country like ours," Dalal said.

On the positive side, Indian pharma companies are venturing onto the digital highway but only 30 percent have an India-specific website.

"In the age of quantified self, Indian patients and HCPs are exhibiting an expectations market, with the advent of digital health, big data and dialogue exchange; Indian pharma has long stayed behind the curve on social media," said Gupta.