Indore: MY hospital witness a unique case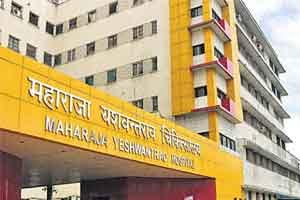 An unusual case was recently reported at MY hospital in Indore. An 8-year old girl was brought in a critical condition at the hospital after travelling 150 km to the hospital with an arrow stuck in her right eye.

The girl belongs to Madhya Pradesh's Alirajpur district, and was brought in an ambulance to reach the hospital in Indore.

The surgeons at the hospital have a big challenge to address, and it was only after she underwent a marathon surgery the weapon was removed from her eye.

The eight-year-old was first admitted to a primary health centre of Chandpur local district. However, owing to her critical condition she was later taken to MY Hospital in Indore, to take an ordeal journey.

The details of the incident reported confirm that Lakshmi was hit by an arrow when her uncle Girla (26) fired an arrow at his brother Sotia (30). Mistakenly, the arrow hit the girl in her right eye.

As reported by TOI, meanwhile, police have said that after the incident, the person who fired the arrow is still at large and teams have been sent to nab the accused. A case has been registered against the accused under Section 307 of the IPC at Chandpur police station of Alirajpur district.

Superintendent of police (SP) Saurabh Kumar said that a case has been registered in the matter against Girla and the search operation to the nab him is on.