Indraprastha Apollo Hospital's Kidney Transplant License Suspended by Govt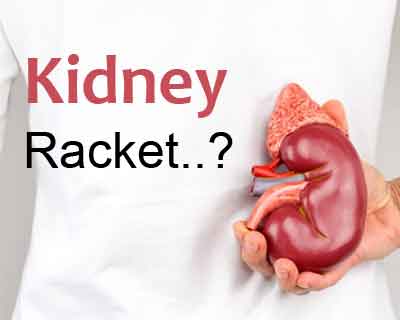 New Delhi : Kidney Transplants at Delhi's premier Apollo Indrapastha Hospital have now come to a three month halt as the Delhi Government has ordered the suspension of Indraprastha Apollo Hospitals' licence for kidney transplants till January 5, 2018
The suspension orders come in response to the kidney transplant racket that had been busted by the police authorities last year at the hospital premises that led to the arrest of several persons including two personal secretaries staff of a senior nephrologist and three touts.
Read Also:
 New Delhi: Kidney Racket Busted, 6 culprits arrested from Apollo hospital
The Special Investigation Team (SIT) had also received a sanction from the Delhi Health Secretary to procecute doctors in the case in November 2016.
Read Also  
Apollo Kidney Racket : SIT gets approval to prosecute doctors
Now a report in
TOI
states that  Delhi government recently passed an order suspending the licence of Indraprastha Apollo Hospitals to conduct kidney transplant for three months. The suspension will be valid till January 5, 2018
Responding to the move, the official statement from the hospital stated
The Government of Delhi has suspended our license to carry out Kidney Transplants at Indraprastha Apollo Delhi till 05 th Jan 2018. However, in the interest of the suffering patients Government has allowed us to operate the cases approved by the Committee prior to issuance of the order.

The controversial kidney case of last year was investigated by authorities and by our internal committee. It was conclusively found that Indraprastha Apollo Hospitals was a victim in the entire issue and had no direct involvement in the matter; which was attributable to external actors. We continue to reiterate that there has been no wrong doing on our part in this entire matter.

We have therefore appealed for the Government to reconsider its decision. We do hope that the Government sees merit in our appeal, so that we can continue to serve the people of Delhi and citizens of India.
The hospital conducts around 15 kidney transplants in a month. While further transplants wont be allowed those enrolled before the issuance of the government order will get operated upon as scheduled