Institutional deliveries increased in Andhra Pradesh: Speaker Kodela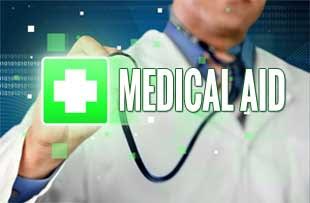 Kakinada: Andhra Pradesh Assembly speaker Dr Kodela Sivaprasadarao has said that the institutional deliveries had increased to more than ninety percent in the state and attributed it to the effective medical care being extended by the state government .
Addressing a public meeting at Pulimeru village in Peddapuram mandal 25 kms from here on Monday, after declaring open the Primary health centre buildings, he said, the government hospitals were fully equipped to extend better medical care on par with the private hospitals.
He has advised the people to make best use of the medical facilities provided by the government. Pointing out that NTR Vaidya seva and CM relief fund have been helping the people that needed immediate medical attention, the speaker advised the people to avail those facilities.
Referring to the state bifurcation, Dr Kodela said that much injustice was meted out to the state and the central government has failed to fulfill its promises on extending a helping hand for the accelerated development. He said the MPs of the state were making sincere efforts to exert pressure on the center to render justice at least now. Making it clear that it was the responsibility of the center to provide necessary support to the state for construction of new capital city, the speaker has regretted that some elements were opposing the development based on political reasons.
Deputy Chief Minister and Minister for Home Nimmakayala Chinarajappa who was the guest of honour, said that the Pulimeru PHC would cater to the medical requirements of the people of five villages in the Peddapuram mandal.
He claimed that the Purushothapatnam lift irrigation scheme was a boon to the farmers of Yeleru ayacut in upland area as it was supplying Godavari water for assured irrigation to them. Thota Narasimham MP, district collector Kartikeya Mishra and Peddapuram Municipal chairman Raja Suribabu Raju were among those attended.