Insurance Cos Cannot deny claim to LAMA Patients: HC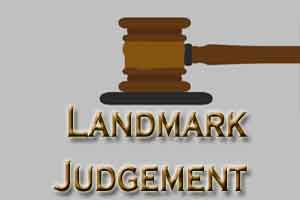 Coming down hard on insurance companies for not giving claims to families of terminally-ill patients who left hospitals against Medical Advice (LAMA) and eventually died, the Punjab And Haryana high court has passed a ruling clearly stating that such patients cannot be denied insurance claims.
Dismissing the petition of Oriental Insurance Company Limited, which had argued that the family of an insured person leaving treatment against medical advice was not entitled for claim after death, the HC upheld the order of a claims tribunal that had asked the company to pay Rs. 35.46 lakh in damages.
It is reported that many insurance companies would deny claims to patients on the grounds of LAMA or "Left against Medical Advice" as a reason for denial of insurance claim . The high court clearly stated that a patient's desire not to be treated is an issue of patient autonomy' and `embracing dignity in death'.
The patient autonomy in the manner of treatment is a facet of human right and it cannot be ever contended in court that the patient ought to have taken treatment that had a good prognosis for recovery. There have been instances where due to religious beliefs (for instance, Jehovah's witnesses' denial of blood transfusion), patients have declined to take treatment and courts have confronted these problems as well and come to decisions of hands off approach. That is precisely what has been also recorded in the discharge summary that the patient was getting discharged at his own risk and has assured that he will have no right of recourse against the doctor from the hospital. The undertaking will thus go far and no further. It will not exculpate a tort feasor or a person who is bound to indemnify to make possible a plea that the patient ought to have taken treatment. A right not to get treated is just as well a significant right to a patient as a right to be treated.
While passing the judgement, the court also touched upon the aspect of passive euthanasia and its relation to the concept of patient autonomy.
A dilemma that a court might face, when approached whether the patient shall be allowed to die by withdrawal of life support is quite different from a patient expressing desire not to be treated. In the former, we are broaching issue of passive euthanasia and in the latter, it is an issue of patient autonomy. …….In the latter, there is no ambiguity; it is beyond debate.
You can read a copy of the judgement by clicking on the following link
Insurance LAMA order