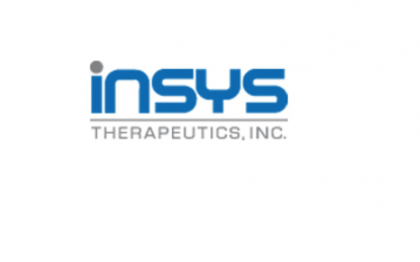 Insys Therapeutics, Inc. announced that the U.S. Food and Drug Administration (FDA) has granted orphan drug designation to its pharmaceutical cannabidiol (CBD) candidate for the treatment of infantile spasms (IS).
"We are pleased to have received orphan drug designation for CBD to treat infantile spasms, a catastrophic form of childhood epilepsy," said Michael L. Babich, President and Chief Executive Officer. "If successful, our CBD product could offer certain children the potential to attain seizure control and to potentially achieve an improved level of development. It is also an opportunity to have a significant, positive impact in the lives of these unfortunate children and their families. We are updating our current IND to initiate a clinical trial at UCLA."
Raman Sankar, MD, PhD, lead investigator for Insys' planned CBD trial for the treatment of IS with Dr. Shaun Hussain at UCLA, stated, "The population that we are studying in this clinical trial is infants who have failed currently approved therapies for a debilitating disease associated with detrimental effects on their short- and long-term development. I am pleased to be leading this investigation of CBD which, if successful, could offer a new treatment option for these infants for whom there are limited or no currently available therapies."
Orphan drug designation is granted by the FDA Office of Orphan Products Development to novel drugs or biologics that treat rare diseases or conditions affecting fewer than 200,000 patients in the U.S. The designation provides the drug developer with a seven-year period of U.S. marketing exclusivity upon approval, as well as certain financial incentives that can help support its development.
Insys expects that its new, DEA-inspected facility in Round Rock, Texas, will enable it to manufacture ample quantities of CBD for its research and commercial plans.
About Pharmaceutical CBD Cannabidiol (CBD) is one of at least 60 active cannabinoids identified in cannabis. CBD is considered to have a wider scope of medical applications than tetrahydrocannabinol (THC), and appears to have anti-convulsive action in animal models.
Insys' pharmaceutical CBD is over 99.5% pure cannabidiol. It is synthesized to be chemically identical to the CBD extracted from cannabis, and is produced in a controlled environment. The FDA issued a Drug Master File (DMF) to Insys for its CBD active pharmaceutical ingredient in May 2014.
0 comment(s) on Insys medicine receives orphan drug status for Infantile Spasms