Issue of illegal skeleton trade at SKMCH reaches court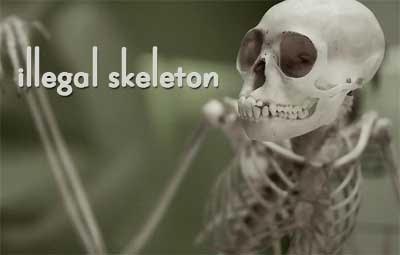 Muzaffarpur  :  The issue of alleged illegal skeleton trade in government-run Sri Krishna Medical College and Hospital here which hit headlines after a media sting operation reached the court today with two complaint cases filed on it.
Both the cases were filed in the court of Chief Judicial Magistrate Ramchandra Prasad and are slated for hearing tomorrow.
BJP leader Chandra Prakash Parashar filed one of the cases in the court of CJM which made state Health Minister Tej Pratap Yadav, principal secretary to health department R K Mahajan and superintendent and principal of SKMCH among others as party to it.
The other case was filed by Sudhir Ojha against SKMCH principal Rogi Kalyan Samiti and private safai karamcharis of the hospital.
The media sting operation claimed to have unearthed illegal trade in skeletons of unidentified persons in SKMCH here for hefty prices.
The hospital is the largest in north Bihar and the sting claimed that the alleged illegal sale of skeletons of unburnt bodies of unidentified people was by private 'safai karamcharis' for Rs 8,000 each.
It reportedly brought to light that the bodies of such persons were not burnt. The private safai karamcharis, who after falsely entering in the hospital register that the final rites of unidentified bodies had been conducted removed the muscles and skin, preserved them and sold the skeletons for a fat sum.
The sting team members had reportedly entered into a deal with one such safai karamchari and handed over some advance money for purchase of three skeletons, the rate for which was settled at Rs 20,000 after bargaining.
After giving the advance, they were shown a skeleton kept at roof of a toilet opposite the post-mortem room of the hospital, the team claimed.
The men carrying out the sting operation did not take delivery immediately and left the place saying they would return with the rest of the cash later. After this they allegedly received calls on their phone to come with Rs 19,500 and take the three skeletons.