Italian surgeon lauds state of Indian heart surgery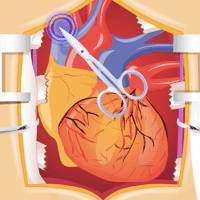 Rome: Italy could benefit from cooperation with India in the field of heart surgery, according to a top doctor who performed a pioneering operation in Rome to fit a patient with the latest artificial heart.

"Some 200 fewer heart transplants are being carried out in Italy each year, a figure that is comparable to other countries," Francesco Musumeci said.

"We need to react," said Musumeci, who is head of heart surgery and the Lazio region's transplant unit at Rome's San Camillo Hospital.

Musumeci recently returned from India, where he said he found many aspects of the country's medical facilities to be "excellent".

"Even if the health system is private, it has made enormous strides and in some cases the infracture is technologically superior to ours," said Musumeci.

"The Indians are interested in what we are doing in Italy, in how we work and how we tackle medicine's challenges.

"It is a country we could work together with profitably on joint projects and to share knowledge."

In late November, Musumeci and his team fitted the first Heart Mate 3 artificial heart in an operation on a patient with a serious congenital heart defect.

By the end of the year, four patients will be fitted with the life-prolonging device while they wait on the donor list, he said.

Given the ageing population and a shortage of donors, artificial hearts are playing an increasingly important role in the treatment of heart disease, as patients wait longer for transplants.

Latest generation devices are around 4-5 centimetres in diametre, a fraction of the size of earlier models, meaning the operation to fit them is far less invasive than previously and they are also easier to recharge.

The latest devices also give rise to fewer complications than earlier models and can be worn by patients for several years while they await a heart transplant.