Japan attracts overseas consumers in medical care and tourism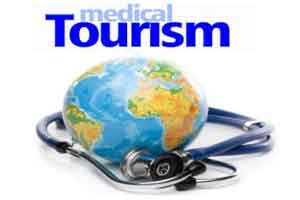 New Delhi: Medical care equipment are in demand globally, and to tap market potential, a Japanese company is manufacturing high-quality medical and nursing care beds.
Founded in 1947, Paramount Bed makes products that are ideal for creating a comfortable health environment.
Tadatoshi Saito, General Manager, Chiba Factory, Paramount Bed Co., Ltd., said, "At Paramount Bed, we consistently make our beds using an integrated production line. We strive to ensure quality through our various efforts and diligence. We combine robotic automation and human finishing by a person's hands and this continues to enable us to make quality products. Finally, inspection by humans is very important. Through each process, we perform a thorough inspection of the processes and then perform a rigorous inspection of the finished product such as touching by hand and using visual and metal detectors."
Seiichi Uchiyama, Corporate Officer, Director, Production Division, Paramount Bed Co., Ltd., said, "In terms of quality, we need to make us can say, 100 percent absolutely fine. Each employee is conscious and working on the job. 99.9 percent may be fine, but we would not be satisfied that it is okay. The other 0.1 percent we are working on and how we can take it to the 100 percent every day."
Paramount Bed has been singled out for its high quality and safety measure from Japan's Ministry of Economy, Trade and Industry.
The company believes product quality equals human quality and it focuses on educating and creating an environment where employees can easily work.
Saito further said, "We believe a good working environment produces a good product. As applying a picture of forest to an inorganic factory it is possible for employees to perform work in a relaxed atmosphere."
Paramount Bed has five locations overseas today, offering products in over 100 countries worldwide.
Uchiyama added, "In each country, we are pushing forward with regional-based development, marketing and accelerating globalization to meet local needs such as differences in physique, culture and values. We are using Made at Paramount Bed as in Made in Japan to capitalize on the long-standing know how of Japan. We produce products that can be safely and securely used by our customers in a global market."
Japan is making a roadmap to attract more visitors during the 2020 Tokyo Olympics.
The Ministry of the Environment (MOE) has chosen eight national parks as part of its promotional campaign. It will provide an opportunity for foreign visitors to stay longer and explore Japan.
Masahiro Kato, an official of the Ministry of the Environment, said, "We have many national parks in Japan. They are rich in nature, foods, and diverse cultures, as well as hot springs and other attractive activities. To understand the finer aspects of Japan, we would like to invite you to visit our national parks first."
It aims to offer high quality and extra value which added services to tourists by enabling them access to the best natural environment and by providing people from all over the world with very special experience.
On the other hand, through the historical attractions and unique character of the regions, Japanese government feature stories about Japanese culture and traditions recognizing Japan's heritage.
This promotes projects to disseminate and utilize attractive tangible and intangible cultural properties in Japan and abroad.
Rooted in the history and climate of the regions, the cores of stories are based on traditional legends and lore, and customs, which have been handed down through generation after generation.
They repeatedly say something about the cultural treasures such as the themes of definite buildings and ruins, places of scenic beauty and festivals.
Takashi Nakamura, an official of the Monuments and Sites Division, Agency for Cultural Affairs of Japan, said, "There are many attractive areas in Japan besides the famous cities of Tokyo and Kyoto. Among them, the Agency of Cultural Affairs has recognized regional stories that hold distinctive historical and cultural value of Japan's heritage. The cultural heritage of the regions will allow you to enjoy beautiful scenery, buildings, and touch the culture of Japan. We recommend for those who want to relax and stay for a while in Japan to visit these profound areas that they have yet to visit."