Jharkhand: state govt makes amendments to leave policy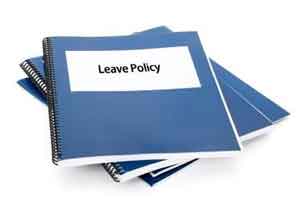 An earlier decision by the state government in Jharkhand, which was further marked by protests from doctors and teachers in the government hospitals, is now making amendments to reach a consensus.
The matter concerned is the state leave policy for the medical staff. It was earlier directed in an order by the state government that the medical staff will have to take permission for their leaves from panchayati raj institutions (PRI). This permission from the village heads was set by the government to step up healthcare services in rural areas.
Also read: Jharkhand doctors to wear black ribbons to continue protest against the leave system
A senior health functionary is implied to have said that the amendments have been made after due consideration with the chief minister and health minister, and the Indian Medical Association (IMA).
Principal health secretary K Vidyasagar has further implied that discussion have been held with the stakeholders, and after receiving the nod of health minister Ramchandra Chandravanshi, a decision to make amendments has been arrived.
In the revised policy, the medical officers (MO) are now required to take leave permission from the civil surgeons. In the original proposal, they were to get their leaves sanctioned by the panchayat samitis. This new protocol applied only to the block-level health centres. MO's at the primary and community health centres will continue to get their leave sanctioned by the panchayat samitis.
The amendments essentially come in restructuring the powers of gram panchayats, panchayat samitis and zila parishads from its draft guidelines.
As reported by TOI, the draft regulations mandated civil surgeons seeking leave sanctions from zila parishad, which remains unchanged. However, the doctors posted at the district hospitals will seek leave sanctions from the chief medical officers of the district instead of the zila parishads.
Though the management committee of community health centres (CHC)s will be headed by panchayati samiti chief and sadars be headed by zila parishad chief, the institutions will 'ensure' availability of doctors in the health centers by keeping tabs on the duty rosters of doctors.
However, the presence of auxiliary nurse midwives (ANM), who are under contractual service, will be monitored by panchayats and gram samitis based on which the salaries will be credited. The statutes have been brought into effect from January 1 this year.