Jharkhand to introduce rotavirus vaccine in UIP from today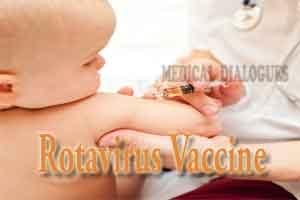 Ranchi: Jharkhand would become the 10th state in the country to introduce Rotavirus vaccine in the Universal Immunisation Programme from April 7.
Universal Immunisation Programme (UIP) provides vaccination against 10 preventable childhood diseases, including diphtheria, whopping cough, tetanus, polio, TB, measles, Hepatitis B, Pneumonia, Meningitis and Rotavirus. So far the Rotavirus vaccine has been successful introduced in 9 states, including Haryanan, Himachal Pradesh, Andhra Pradesh, Odisha, Assam, Rajasthan, Madhya Pradesh, Tamilnadu and Tripura and Jharkhand would be the 10th state to do so.
Addressing a press conference in this regard at the Suchana Bhawan here Principal Secretary of the Health Department Nidhi Khare said that this vaccine would be effective to bring down the child mortality rate in the state. She said that vaccination would be done of one and half, two and a half and three and a half months and added that the health workers have been given intensive training before the start of the programme.
Ms Khare said it is important that many children do not die of diarrhoea in the state therefore this vaccination should be given. She said that the state has also done a laudable job to bring down the infant mortality rate.
She said that the vaccine would be available at all community health care centers, and sub-centers and primary health care centers. She said that once administered the dose it may lead to vomiting, coughing and mild fever among the children. Briefing the press Unicef Head for Jharkhand Dr Madhulika Jonathan said that diarrhoea kills more children across the world than AIDS, malaria and measles combined. India alone contributes 10 percent of the global death in Children below the age of five years which means annually 78,000 death annually in the country and out of these 3,000 deaths occur in Jharkhand.
Ms Jonathan said that Rotavirus Diarrhoea is singularly responsible for upto 40 percent of all moderate to severe diarrhoea cases in the country with malnourished children and those with poor access to medical care are more vulnerable to the disease.