J&K Congress seeks high-level probe in health insurance, recruitment scams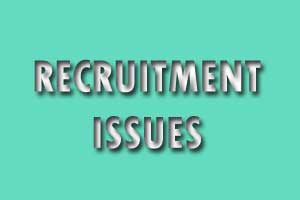 Jammu:  The Jammu and Kashmir unit of Congress on Monday said that the recent revelations of Governor Satya Pal Malik have exposed the messy affairs, which prevailed during the PDP-BJP regime, leaving the state in the worst-ever situation.

Demanding a high-level probe into the shady affairs, including in the insurance scam involving Anil Ambani's RI Company and the recruitment scam in J&K Bank as well as other such recruitment during the previous regime,
the party said these revelations have vindicated the Congress stand.

The revelations substantiated the allegations of candidates in the recent past, but the PDP-BJP government and the authorities always remained in denial mode, Jammu and Kashmir Pradesh Congress Committee chief Ghulam Ahmad Mir alleged.

''It is the question of the dignity of the highest office in the state now and only a credible probe and strict follow-up action would meet the ends of justice,'' Mr Mir said in a statement issued here.

He said Congress held a series of protests all over the state against the mis-governance, mis-rule, corruption, favouritism and nepotism, in every sphere of the Government activity, especially bungling in government jobs.

''However, BJP always claimed that everything was fair and alright, till the last day in the government. It always claimed that government will lose full term, in view of complete understanding and harmony,'' the Congress leader alleged.

The day they (BJP and PDP) decided to part ways, BJP national president Amit Shah explained that everything went wrong and they had no say in the government, in all these years, Mr Mir remarked.

He asked people to question BJP on being fully responsible for the present mess on all fronts in the state and hoped the Governor would be allowed to go ahead in the current exercise against the high-profile people involved in these matters and beneficiaries of big contracts, illegally, as disclosed.

He demanded that the deduction of employees for insurance scheme should be returned at the earliest.

Mr Mir also took the review of the recently-held ULB elections and held a series of interactions with the candidates of JMC, to get the feedback.

The PCC Chief asked the candidates to continue their efforts to strengthen the party in their respective wards, irrespective of the outcome of the result, as most of the nominees have increased substantially, the Congress vote share.