JK health minister reviews preparations to deal with dengue, swine flu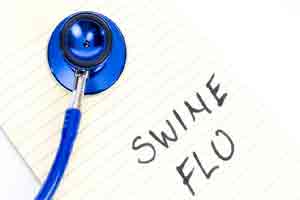 Jammu: Jammu and Kashmir Health Minister Bali Bhagat inspected the Government Medical College and Hospital (GMCH) here and took stock of preparations to treat people suffering from dengue and swine flu.
The minister was informed by the hospitals authorities that a separate ward had been set up to treat those suffering from the diseases, and that it can house at least 30 patients, an official spokesman said.
GMCH officials also said that arrangements had been made to treat patients and the laboratory was equipped to conducted tests, he said.
"The government is fully prepared to deal with the situation. Authorities have made arrangements to provide the best treatment to all such patients and there is no cause of worry.
"All necessary measures are being made by the authorities concerned to contain the rise in number of such cases," Bhagat said.
The minister inspected the emergency, orthopaedic, surgery and recovery wards of the hospital and interacted with patients, the spokesman said.
Bhagat also issued necessary instructions to the principal and medical superintendent for further strengthening the facilities at the hospitals wards dedicated for suspected dengue and swine flu patients.
He asked the hospital management to keep close vigil on the situation and take all required measures to for best care for such patients, and instructed them to de-congest the emergency ward, the spokesman said.
The minister said the health department in coordination with the Jammu Municipal Corporation has been undertaking regular fogging and sanitation drive in the vulnerable areas and also creating awareness among the masses for taking preventive measures.
Earlier, the minister was apprised by officials that during the past two months as many as 1,390 patients with symptoms of dengue were reported in various hospitals, including GMCH, in the Jammu division, and 270 were tested positive, while 364 cases are under investigation.
"There has been no death due dengue as prompt treatment was provided to those tested positive. The health institutions have provided necessary treatment to all the patients and majority of them have been discharged after treatment," the spokesman said.
Similarly, he said as many as 73 patients with the symptoms of swine flu were reported, out of which 10 tested positive.
However, three patients suffering from multiple ailments died during treatment at the GMCH, the spokesman said.