AIIMS on the lookout for new Director, releases advertisement, Details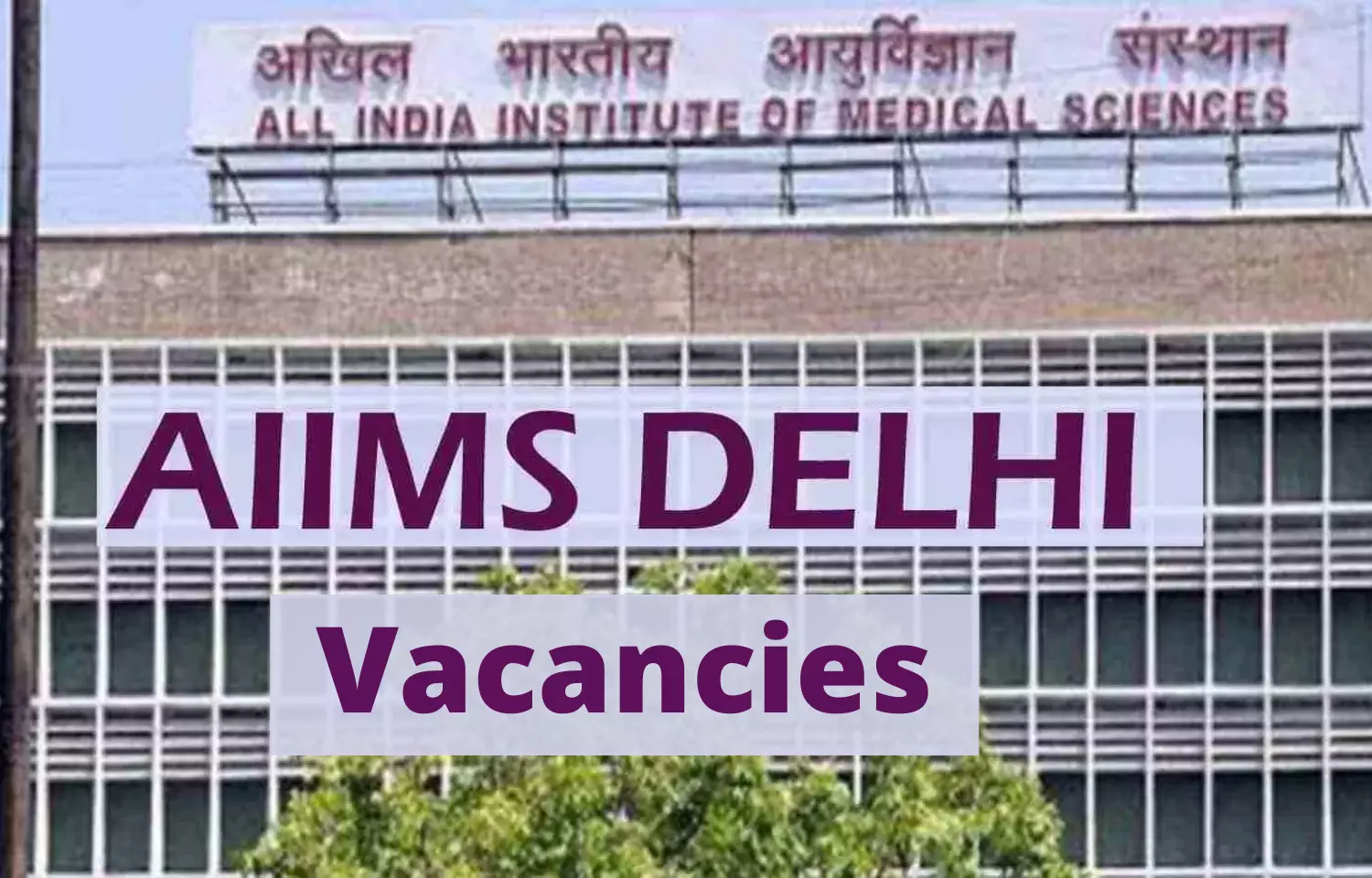 New Delhi: The All India Institute of Medical Sciences (AIIMS), Delhi has recently issued an advertisement inviting applications for the post of Director, as the present Director Dr Randeep Guleria will retire in March next year after a 30-year long inning at the premier institute.
Dr Guleria was appointed as the director in 2017, at the time he was heading AIIMS' department of pulmonary medicine. However, with his tenure nearing completion in March, the process of selection of a new director for AIIMS has begun.
On November 25, AIIMS released a notification inviting applications from the citizens of India/Others as per Standard Rules for the post of Director of AIIMS.

AIIMS New Delhi) is a public hospital and medical research university based in New Delhi, India. The institute is governed by the AIIMS Act, 1956, and operates autonomously under the Ministry of Health and Family Welfare. The idea of AIIMS arose in 1946, after a recommendation by the Health Survey of the Government of India. From then to the establishment and development of AIIMS (New Delhi) over the ensuing years, several illustrious individuals played their part in bringing the idea to fruition.

Vacancy Details:
Total no. of posts: 01

Last date of application:- 25th December 2021.
For more details about Qualification, Age, and Pay Allowance, and much more, click on the given link:
https://medicaljob.in/jobs.php?post_type=&job_tags=aiims+delhi+vacancies&location=&job_sector=all
What are the Procedure for Application/Nomination:-
i) Eligible candidates can apply for the post in the prescribed proforma, available at Institute's web site www.aiims.edu and www.aiimsexams.ac.in & www.mohfw.nic.in along-with photocopies(self-attested) of other relevant documents available at the above-mentioned websites. The application is to be sent to Deputy Director (Admn.), Director's Wing, Teaching Block, All India Institute of Medical Sciences (AIIMS), Ansari Nagar, New Delhi - 110029 by Registered Post/Speed Post.
ii) The envelope containing the application should be super-scribed as "Application for the post of Director for AIIMS, New Delhi" quoting Advertisement no. and date of publishing of advertisement in Print media.
iii) Candidates applying their self, must submit a copy of certificates(self-attested) with regards to Essential qualifications & Experience, and proof of Date of Birth.
iv) The Last date of receipt of the application will be 30 days from the date of publication of the advertisement in Print media (up to 5.00 P.M.).
v) The effective date for determining the eligibility as per the prescribed qualification, age, experience, etc. for the post shall be the last date of receipt of application viz. 30 days from the date of publication of advertisement in Print media.
vi) National & International Medical Education & Research Institutions may nominate suitable candidates.
vii) Vice-chancellor of Indian Universities may also send their nominations to Deputy Director (Admn.), All India Institute of Medical Sciences, New Delhi.
viii) Members of Institute Body, AIIMS, New Delhi will not nominate any candidate.
(vii) Late & incomplete applications will not be considered.
(viii) Canvassing of any kind will be a disqualification.
(ix) The advertisement may also be seen on the website: www.aiims.edu, www.aiimsexams.ac.in & www.mohfw.nic.in
To view the official notice click on the following link:

https://medicaldialogues.in/pdf_upload/aiims-director-post-165114.pdf
Also Read: Dr Minu Bajpai, HOD Pediatric Surgery at AIIMS takes charge as new Director of NBE