Join back duty or face disciplinary action: Kerala Health Department to absentee doctors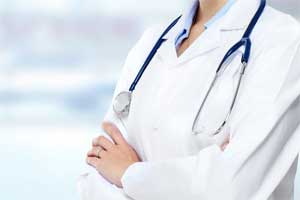 if the long-term absentees turn up to join the service, they will have to agree on a certain condition and sign bonds as well.
Thiruvananthapuram: Prolonged absenteeism from the government medical service after joining, will now spell out trouble for certain medical practitioners and allied healthcare professionals in the state as the Kerala government has decided to dispense with those who do not report on duty
The Health Department of the state has launched an exercise to keep a check on medical professionals missing from their duties. In an ultimatum issued by the Health Minister, the absentees from the service have been asked to report by January 15.
According to recent media reports, there are doctors and medical staffs in the state who went on an unauthorised leave from the duty and never returned back. The government has decided to terminate the service of these
missing employees
and the vacant seat will be provided to the state public service commission.
On behalf of the Health Minister K K Shailaja, additional chief secretary (health) Rajeev Sadanandan issued a circular stating the ultimatum given to the missing medical employees.
"Those who were on unauthorised leave will have to re-enter into their respective services on or before January 15. The defaulters will be dealt with disciplinary actions," said K K Shailaja, reports the
Indian Express
.
Moreover, if the long-term absentees do turn up to join the service, they will have to agree on a certain condition and sign bonds as well.
The minister has ordered all the district medical officials to prepare a detailed, category wise list of employees who have not reported after the said deadline. The department heads have also been asked to submit the list of those who fail to rejoin to the DMOs before January 31, reports the
TOI
.
"The respective department heads will have to prepare and submit an 'action taken report' on the said appointments. They will have to prepare a list of the defaulters who continue to be on leave after January 15. The disciplinary action against them will be based on the aforementioned report," Minister Shailaja further added.
Media reports point out that there are about 90 doctors who are on unauthorized absence from the service, out of which 36 doctors have already been terminated and remaining have now been served notice.
Read Also: MCI asked to act against 697 Missing Doctors in Uttarakhand