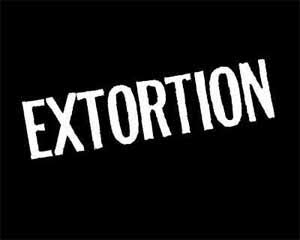 The Journalist had threatened the Ayurveda medical practitioner to stream negative and objectionable content on the news channel a day before the hospital's inauguration if he did not pay him Rs 25 lakh.
Bengaluru: A journalist associated with a Kannada news channel has been booked for allegedly blackmailing and extorting Rs 25 lakh from an Ayurveda medical practitioner by threatening him of streaming his objectionable content on television.
The accused journalist was reportedly suspended from his job after the incident came to light.
................................ Advertisement ................................
The journalist identified as one Kiran Shanbog met A V Srinivasan last year in November who runs the managing trustee of Sri Paripoorna Sanathana Charitable Trust. The organisation runs Sri Paripoorna Sanathana Ayurveda Medical College, Hospital and Research Centre at Arjunabettahalli, Nelamangala.
................................ Advertisement ................................
Srinivasan came in contact with the journalist during the inauguration of a newly built Ayurveda college which he built in the outskirts of the city through donations from philanthropists in India and abroad to start the college.
During the inauguration, the journalist said that he had some negative and objectionable content against him. He threatened to stream it on the news channel a day before the hospital's inauguration if he did not pay him Rs 25 lakh.
Read Also: RTI activist arrested for harassing, extorting Rs 5 lakh from doctor
The doctor, fearing for his reputation, managed to arrange the amount and gave it to the journalist.
However, the journalist contacted Srinivasan a few days ago and demanded a "donation" for the medical treatment of the members of the press club, reports the Deccan Herald.
Agitated with the demand of the journalist, the doctor approached the Nelamangala Rural police and filed a complaint.
The accused journalist was subsequently terminated from the job after the alleged incident came to light.
He is on the run and efforts are on to nab him, reports the Hindu.
Read Also: Stop Rangdari: Rewari doctors take to streets to protest against extortion calls
Author Details
Medical Dialogues Bureau consists of a team of passionate medical/scientific writers, led by doctors and healthcare researchers.  Our team efforts to bring you updated and timely news about the important happenings of the medical and healthcare sector. Our editorial team can be reached at editorial@medicaldialogues.in. Check out more about our bureau/team here
................................ Advertisement ................................
0 comment(s) on Journalist booked for threatening, extorting Rs 25 lakh from medical practitioner