Junior clerk at SCB Medical College arrested by vigilance for demanding bribe from patient attendant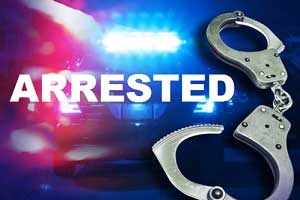 Bhubaneswar: A junior clerk of SCB Medical College and Hospital in Cuttack was arrested by Vigilance for allegedly accepting Rs 5,000 bribe from a man to prepare his grand mother's pay arrear bill.
Dillip Kumar Rout, a junior clerk in the Office of Superintendent of SCB Medical College and Hospital, was arrested yesterday after being caught red-handed by Vigilance officers while accepting illegal gratification of Rs 5,000 from the complainant, a vigilance release said.
Rout had demanded bribe from Rohit Kumar Nayak of Mangalabag area of Cuttack to prepare arrear bill of 7th Pay Commission of Sagar Dei, his grandmother, a retired employee of SCB Medical College, it said.
Vigilance sleuths who had laid a trap recovered the bribe money of Rs 5,000 from the pant pocket of Rout and seized the amount in presence of witnesses, the release said.
While Rout was arrested his residential house at CDA, Cuttack and government quarter at SCB Medical Compound were searched, the release added.