Junior doctors of Guwahati Medical College Hospital demand centralized act to prevent violence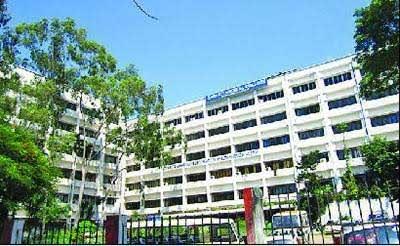 Guwahati : The junior doctors of Guwahati Medical College Hospital (GMCH), who staged a demonstration to express solidarity with the agitating medical fraternity of Maharashtra, have demanded a centralized act to prevent violence against doctors.
The junior doctors extended support to their colleagues in Maharashtra by wearing helmets during working hours in the hospital.
"The incidents of violence against doctors are increasing. Not only in Maharashtra but such incidents are also on the rise in Assam. We need a centralized act to prevent violence against doctors," Dr Tinku Pratim, the president of junior doctors association, told ANI.
Dr Kaushik Bhuyan, the advisor to junior doctors association, echoing similar sentiments called for a centralized act to end such incidents.
"Violence on doctors is increasing day by day. If we go by data, India figures in the top 10 as far as violence against doctors is concerned. This will increase if we do not communicate with the people and the society. Awareness is very much needed. So, we need a centralized act," he said.
Also medical services at government-run hospitals in Delhi were severely hit as over 20,000 doctors proceeded on mass casual leave yesterday in solidarity with their counterparts in Maharashtra.
Resident doctors from around 40 government hospitals, including RML, Lady Hardinge Medical College, Safdarjung Hospital stayed away from work, while those at AIIMS continued with their protest against assaults on doctors by wearing helmets at work for the second day.
Despite assurance from Maharashtra Chief Minister Devendra Fadnavis on enhancing security for doctors in hospitals and the Bombay High Court's order to resume work immediately, over 4000 protesting doctors refused to resume their services yesterday. The court asked the doctors to resolve their issues amicably with the government.
Backing resident doctors, the Medical Teachers' Association has threatened mass resignation if their demands are not fulfilled within two days.
The Indian Medical Association, which has around 2.7 lakh members across the country, has also supported the strike. Union Health Minister J P Nadda also appealed to the doctors to get back to work and asked states to take measures to improve security of doctors.