Karnal: Renowed Doctor, Hospital Owner shot dead by Miscreants on Bike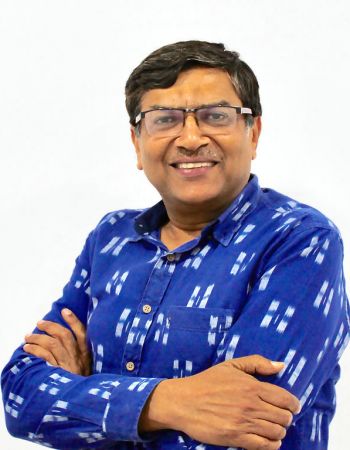 Karnal: Dr Rajiv Gupta, owner and senior doctor of Amritdhara Hospital in Karnal city, was shot dead by three miscreants on a bike.

The incident took place earlier in the evening, when the doctor was on his way to his hospital for evening rounds. As per eyewitnesses, three masked people on a bike blocked the doctor's car which was being driven by his driver. The miscreants then fired three rounds on the doctor, out of which two bullets hit the doctor's chest. In a bleeding condition, the doctor was rushed to his own hospital where the doctors team tried to save him for nearly an hour, but at eight o'clock, unfortunately he was declared dead.

On receiving information, IG Yogendra Nehra of Karnal range and SP Surendra Singh Bhoria reached the hospital. The SP has announced that a case has been registered against unidentified persons and that search operations have been started to immediately nab the culprits. He said the reason behind the attack was yet to be determined, but they have got some leads.

The incident has created a sense of terror in the mind of city's doctors. While the exact cause behind the murder is not yet revealed, the police are investigating and taking information form the doctor's family and colleagues.

Dr Rajiv Gupta, MBBS, MD Medicine form AIIMS was a renowned medical practitioner in the area. After completing his education, he returned to his hometown to start his practice. Hospital Amritdhara Karnal has been a work of dedication hard work and team spirit led by Dr. Rajiv Gupta. The hospital now has 150 beds, and is one of the prominent medical institutions in the area.

With an experience of 36 years in the profession, Dr Gupta also served as the past president of the Indian Medical Association, Karnal branch.