Karnataka: Government Lady Goschen Hospital faces financial crunch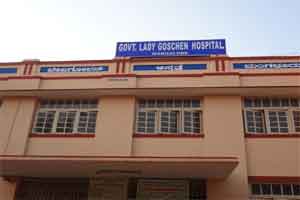 Karnataka: There is reported to be an additional fund requirement for completing the on-site construction of Rs 21.09 crore Government Lady Goschen Hospital in Karnataka.

The health department is now under a dilemma as the construction work is already half way through; however it now required an additional fund of Rs 11.70 crore to complete the work. As a result of which the inauguration of the hospital has been delayed.

The 163 year old hospital was demolished in 2011 to pave the way for the construction of a new multi multi-storied building with modern infrastructure. After going through various technical glitches, this time it has hit a more severe bottleneck with the district administration seeking more funds from the government.

Deputy commissioner A B Ibrahim in his statement has implied that Rs 10.46 crore has been allocated by the health department for the purpose of construction of this 60-bed maternity and child health (MCH) wing at Lady Goschen Hospital. This amount was earmarked by the health department under the National Rural Health Mission (NRHM). Now, the district administration is seeking government's nod to divert the NRHM funds for the completion of Hospital building in case additional funds are not sanctioned.

As reported by TOI, Deputy commissioner A B Ibrahim said at a meeting chaired by district in-charge minister B Ramanath Rai that a request will be sent to the government seeking Rs 11.70 crore from the government.

While the work on ground and first floor have been completed, the new contractor, who took up the work about four months ago, sought nine more months' time to complete the new 12,000 sqft building for 275 bed hospital. Meanwhile, additional Rs 11.70 crore is required as the previous contract of Rs 21.09 crore does not include works like electrification, provision of lift, air condition, pipelines, construction of modular OT, fire safety equipment, interlock laying and setting up of NICU. Hence, the district administration has prepared an estimate of Rs 11.70 crore and a request will be sent to the government, Ibrahim said.