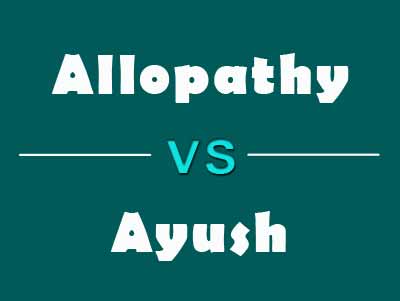 Bengaluru: In a move that  has raised eyebrows of practitioners of modern medicine, Karnataka State government has made an announcement of filling up vacancies at the state primary health centres (PHCs) with the AYUSH  (Ayurveda, Unani, Sidda and Homeopathy) doctors. There are currently 2207 PHCs in the state having vacancies of  about 257 doctors
A confirmation to this effect was made by Shalini Rajneesh, Principal Secretary, Health department, who told Indian Express, "By December, there will be no PHC with vacancies as the Health Department has decided to recruit AYUSH doctors. But if MBBS doctors want to apply, they are welcome. First preference will be given to them."
The ISM practitioners shall be appointed as General Duty Medical Officers at the PHCs and shall be paid the salaries corresponding to what MBBS doctors are being paid, that is Rs 40,000 in urban and Rs 42,000 in rural areas for contract doctors.
................................ Advertisement ................................
It is further reported that a committee under the chairmanship of the State drug controller has been appointed to study the feasibility of allowing AYUSH doctors to prescribe allopathic medicines as well as the possibility of providing a three-month training to the recruited AYUSH doctors by the State Institute of Health and Family Welfare in allopathy practice.
Strong Opposition 
................................ Advertisement ................................
The move has met with strong opposition from the state branch of the Indian Medical Association as well as the Karnataka Medical Council, who have alleged that this would "make way for quackery."
IMA State president Rajashekar S. Bellary told Hindu that by legally allowing cross practice, the State government would put the lives of poor patients in rural areas at risk. "We have expressed our opposition on several occasions and have also written to the department demanding that the move be dropped. No AYUSH practitioner with a three-month training can be as eligible as an MBBS doctor to treat patients with allopathy medicines. It is dangerous and risky," the doctor said.
While the doctors have cited various Supreme Court Judgements as well as government circulars in this regard, the health minister seems to be strongly inclined towards the said move.
Speaking with Express, Health Minister K R Ramesh Kumar clearly said, "When we made rural service compulsory, MBBS doctors went to court and got a stay. They have been made doctors with the state's money but there is no sense of gratitude among them. Now when we want to recruit AYUSH doctors, they want to oppose that too. Should people be left to die?
Meghna A Singhania is the founder and Editor-in-Chief at Medical Dialogues. An Economics graduate from Delhi University and a post graduate from London School of Economics and Political Science, her key research interest lies in health economics, and policy making in health and medical sector in the country.
She can be contacted at meghna@medicaldialogues.in.
Contact no. 011-43720751
................................ Advertisement ................................
45 comment(s) on Karnataka: Government to fill PHC vacancies with AYUSH doctors, IMA cries foul