High Court disallows Karntaka Medical Council to cancel of registration certificates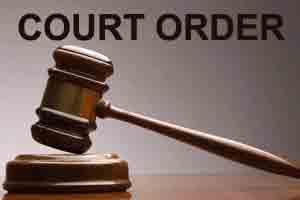 Bengaluru: The High Court has through an interim order, disallowed the Karnataka Medical Council (KMC) from cancelling registration certificates of practicing doctors, who have not paid their registration fee or submitted a renewal application for their registrations, under the new law.
Justice Bopanna passed the order in response to the petitions filed by Dr. BS Kakkilaya and others, who questioned the legality of state medical council's authority to ask for a renewal fee and also fix a due date for its payment, without framing any rules and regulations. The practitioners also opposed the amendment made by the state medical council that called for CME based renewal of licences
Read Also: Karnataka: Doctors unite to oppose KMC re-registration Move
This comes after the Karnataka Medical Council, brought into implementation the norms requiring medical practitioners to undergo not less than 100 hours conducted by an organization/institution recognized by MCI and produce the certificate for the same for the purposes of re-registration. The sudden decision of the implementation indeed disgruntled the medical practitioners of the state as the KMC Act was amended about four years ago to bring in the clause but the norms were now being enforced through an intimation issued as late as December 14, 2016, with a dead line of 31st December, 2016.
The petitioners were seen questioning the legality of the KMC Act's amendment in 2012 reports the Hindu. Calling the KMC Act amendment illegal, the petition  stated that if accepted, it would override the powers of the Medical Council India (MCI), which is the only body that has the power to prescribe standards in medical education and accord recognition to any institution or organization.
Read Also : 
Karnataka: Doctors cry foul as State Council brings CME based registrations
Calling the CME based registrations discriminatory, the petitioners said that in many other states, a CME certification was not required for renewal of registration. They made this contention based on the fact that registration with the Karnataka Medical Council automatically grants medical practitioners registration with the MCI and the permission to practice in any of the states.