Karnataka: state govt to launch new cancer and cardiology facility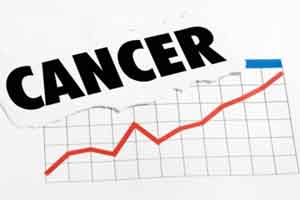 A new state of the art centre in the Karnataka region has been announced by the state government to treat cancer and cardiac patients.

This facility will provide access to people residing in the region who were earlier required to go to Hyderabad, Solapur, and Bengaluru to avail the same treatment. The facility will treat the patients below the poverty line for free while providing services at an affordable cost to all.

A full-fledged cancer centre and a unit of the Jayaveda institute of cardiology will be inaugurated in the region in April this year.

The peripheral cancer centre at the Government General Hospital will now be equipped with medical and surgical department along with a chemotherapy unit. It is a 80-bed cancer facility, and the chemotherapy unit is operating now.

Similarly, treatment facilities for cardiac cases such as a Cathlab facility, equipped with the ability to perform open heart surgery and other treatments has been established inside the Government General Hospital.

Minister of State for Medical Education Sharanprakash Patil, who played a crucial role in getting these healthcare facilities established in Kalaburagi, told The Hindu on Sunday that both the full-fledged cancer hospital and the unit of the Jayadeva Institute of Cardiology will be inaugurated in the first week of April.

While patients holding BPL cards will get free treatment in these facilities, treatment for other patients will come at an affordable cost. Dr. Patil said that the 80-bed cancer hospital will have medical, surgical and gynaecology oncology departments along with radiotherapy, nuclear medicine and parent palliative departments. One state-of-the-art operation theatre is being established in the hospital and it will have the latest CT simulator, Gama knife and Brachotherapy facilities. To a question, he said that while the refurbished building is ready for occupation, tenders have been floated for installation of various equipment and furniture. The construction of a bunker to house the high-end Linear Accelerator (LINAC) radiotherapy unit to provide radiation treatment to cancer patients is in the advance stages of construction.

The LINAC unit would function in the hospital, along with the existing COBALT radiation therapy unit. Dr. Patil said that one full floor in the new government hospital has been allotted to the Jayadeva Institute of Cardiology to establish its unit. Installation of equipment is in full swing and an imported advanced Cathlab has arrived in an Indian port and it will soon be transported to Kalaburagi.