Kejriwal warns officers of strict action if LAPSES found in mohalla clinic project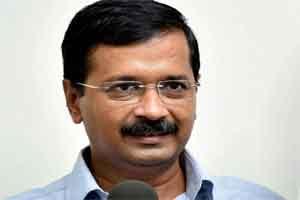 New Delhi: Delhi Chief Minister Arvind Kejriwal has warned health department officials he would go to "any extent" to file criminal cases against them if they don't ensure proper services under the mohalla clinic project.
The pet project of the Aam Aadmi Party dispensation is aimed at providing basic health services to an underserved population in Delhi. There are 188 mohalla clinics.
An official said Wednesday Kejriwal held a meeting with health department officials and doctors of mohalla clinics at Delhi Secretariat on Tuesday and told them his government would not tolerate lapses.
"If needed, we are ready to take action. Don't force us to take strict action. If there is no availability of medicines, I will go to any extent to get criminal cases registered against concerned officials," Kejriwal told them.
He warned the officers against "sitting on" files.
"I will file criminal cases if any lapse is found," Kejriwal warned.
The AAP government has set a target of setting up 1,000 mohalla clinics which is aimed at providing free primary health care to city residents closer home.