Kerala doctor booked for taking nude pictures of woman patient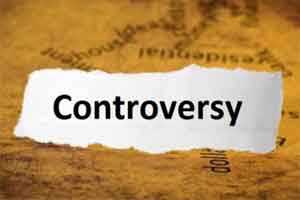 Malappuram: A medical practitioner associated with the Prasanthi Hospital in Manjeri of Malappuram district has booked under the charge of allegedly taking nude pictures and videos of a woman on his mobile. The incident allegedly took place in November 2016.
 The case was filed after a woman, 25, alleged that the doctor, who is the husband of the gynaecologist she was consulting, walked into the labour room after her delivery and examined her by removing her clothes. He also captured her photos and videos, despite her objection.
The woman in her complaint with the police stated that after her delivery, when the lady doctor was not inside the room, the accused visited the labour room and examined her by removing clothes. She also alleged that there was no need of his visit as he was not her doctor, reports News Minute
The woman had earlier complained to district police chief and district collector. However, soon after , she approached the lower court in Manjeri, where the court ordered to register a case against the doctor.
The doctor has denied the allegations, terming them as `baseless'. " n expert committee appointed by the DMO has found that my visit to the labour room was to provide emergency medical care to the woman who was bleeding excessively," he told TOI
The case has been registered under IPC sections 354 B (assault or use of criminal force to woman with intent to disrobe), 182 (false information), 34 (a criminal act is done by several persons in furtherance of the common intention of all) against the doctor, the managing director of Prasanth Hospital, his wife, who is also a doctor, and two nurses who work at the hospital.