Kerala: fake doctor arrested at Kottayam Medical College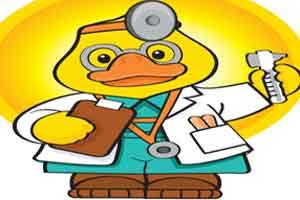 A case of an impersonating doctor at the Kottayam Medical College hospital in Kerala has come forth, after a family reportedly grew suspicious of his activities.

The police have alleged that a 25-year-old unemployed youth (Dhanish of Vrindavanam house, Pullarimangalam, Mavelikkara) has been arrested by the police after he treated patients in the communicable diseases ward (ward number-24) at the at the Kottayam Medical College hospital posing to be a doctor.

A family grew suspicious of his activities after receiving a prescription for an invasive medical procedure. It has been further alleged that Dhanish was checking patients and making notes from the case sheet into his diary. This has been happening for the last four days while Dhanish was allegedly posing as a doctor. However, preliminary investigations have revealed that he has no medical experience or degree.

As reported by mathrubhumi, He checked a patient who was admitted on complaints of stomach pain and asked the family to wash the X-Ray once again as the initial one wasn't clear enough. The unsuspecting family followed the instructions and the 'doctor' checked the X-ray the next day and informed the family that the patient has serious complications and thus a tube should be inserted into his stomach and the pus sucked out.

The family grew concerned as the patient was already feeling better by then. At this time the 'doctor' left and the family discussed the matter with hospital authorities. After a joint search on the hospital premises, Dhanish was caught and taken into custody. The hospital security staff confirmed his identity with the patient's relatives and handed him over to the police.

Dhanish had apparently been eating at Navajeevan and sleeping on the veranda of the hospital. He left home some days ago to join for work in a private company at Ernakulam. He didn't get the job and couldn't return home and headed off to the Kottayam Medical College instead. Gandhinagar sub-inspector M J Arun said investigations are on.