Kerala: Medical Council asks Govt to solve house surgeons stipend issue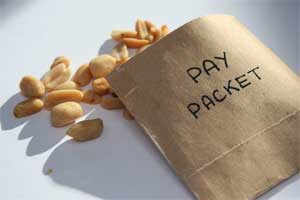 Private Medical Colleges are giving as low stipend as Rs 3000 to house surgeons
Thiruvananthapuram
: The Travancore Cochin Medical Council (TCMC) has approached the state government to look into the issue faced by house surgeons who are being paid meagre stipend by private medical colleges in the state
The government order in June 2015 has mandated a monthly stipend of Rs15,000 to Rs20,000 to house surgeons in all government, private and self-financing medical colleges in the State with effect from April 2015. TCMC had filed a petition in 2016 regarding the non-payment of the stipulated stipend, but later took up this matter with the Medical Council of India (MCI). After MCI stated that non-payment of stipend was not something within its 'purview', the state medical council has once again asked the state government to intervene and take action.
The Hindu reports that Dr K V Babu, a physician based in Payyannur and a public health activist, had raised the issue with the TCMC. He had stated that the Director of the Karakonam medical college had committed professional misconduct by denying house surgeons the legitimate stipend fixed by the government.Dr Babu also pointed out that this was a violation of 2002 MCI ethics regulations 1.1.2, 1.9 and 8.1 (violation of legal restrictions clauses).
Similar situation appears with other medical colleges. Medical Dialogues team had reported last year about the strike at Dr Somervell Memorial CSI Medical College and Hospital, Karakonam by the house surgeons protesting against the meager stipend of Rs 3,957 per month.
"The plight of house surgeons in most private medical colleges in the State are no different and they are all being paid Rs.6,000-9,000 as stipend even though they are doing same work as that of their counterparts in government medical colleges. It is as though the government order is not applicable to the private college managements at all. Students from affluent families may not be affected, but for students who secured admission on government quota, this stipend really matters," a senior resident in Thiruvananthapuram Medical College pointed out.
Read Also:
Kerala: House Surgeons on strike protesting stipend of Rs 3975 p.m
Speaking about the issue, Dr Babu KV told Hindu "It is now up to the government to see that the order regarding house surgeons' stipend is implemented by private medical colleges in the State. House surgeons in these institutions even now continue to be paid in the range of Rs3, 000 -Rs12, 000 as stipend even though they are doing same work as that of their counterparts in government medical colleges."