Kerala minister hits out at Adityanath over remarks on medical facilities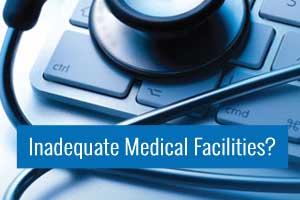 Thiruvananthapuram: Kerala Finance Minister Thomas Isaac hit out at Uttar Pradesh Chief Minister Yogi Adityanath for his remarks on "inadequate" medical facilities in the state and invited him to visit hospitals and schools as a guest to get a clearer picture.
He took a jibe at Adityanath over his appeal that Kerala should take lessons from his state, saying the Uttar Pradesh chief minister and the BJP workers did not seem to know anything about Kerala's culture or achievements.
Isaac suggested that the BJP leader, who was in Kerala to participate in BJPs Janaraksha march at Keecheri in Kannur, stay as a guest and visit hospitals and schools before making such remarks about the state which, he said, was far ahead in development parameters.
"The people of Uttar Pradesh will benefit out of this," he said in a statement.
"One thing is very clear. The national leaders of BJP have no knowledge about Kerala at all, except the lies being propagated by the state BJP leaders," he alleged.
"However, things are different here. Keralites are well aware of what is happening in Uttar Pradesh," he said.
In India, Uttar Pradesh has the distinction of being the state with the highest child mortality rate with 50 children dying for every 1,000 births, while in Kerala, the mortality rate was 12, he claimed.
As per the rural health statistics of 2015, in 15 years, when the population increased by 25 percent, primary health centres decreased by eight percent, he claimed.
Issac said that in Uttar Pradesh, 64 among 1,000 people die before the age of five and 35 within a month.
In maternal mortality, that state stands second in the country and 62 percent of pregnant women fail to get even minimum healthcare, the minister claimed.
"If Adityanath had made the statement as a leader of the BJP, we could have understood but he is the chief minister of a state and he should show the dignity to the position he holds," the minister said.