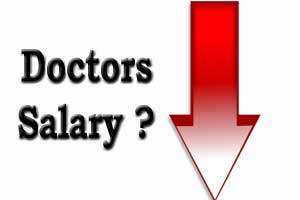 Doctors at the Sree Chitra Tirunal Institute of Medical Sciences and Technology (SCTIMST), is likely to face an issue over the payment of their salary, as their institute is reported to be facing a financial crisis.
The director of the institute Dr Asha Kishore is implied to have said that the fund of Rs 600 crore earlier sanctioned by the Union science and technology department is now almost exhausted. When completely spent, we may be staring at a situation where we cannot pay the salary. That is why the institute has also increased its hospital charges and lab fees.
Also, after the institute was issued a warning by the ministry to curb its expenses, certain measures have been taken to oversee spending and to curb expenses.
Dr Asha further implied that the number of patient's footfalls has increased, however, the institute has not been able to make any investment in the up gradation of facilities. Even the treatment charges and lab fees have remained same over the years. Besides, the institute offers advanced super specialty treatment but the basic infrastructure facilities are still to be modernized.
The institute has submitted a detailed proposal before the Union science and technology department for a Rs 460 aid to tide over the crisis, she said. Founder-director M S Valiathan had set up the institute with a vision to help millions of people by developing medical devices and surgical implants rather than just catering to healthcare. The institute was set up under an Act of the parliament for this mission," said the director while speaking to TOI.
On the TOI report that only below one per cent of the patients received 100% subsidy, the director said subsidies were not cut. "Other than the BPL patients, the poor in the APL category were also being covered under various schemes of the state and central governments. The fall in number of patients getting full subsidy is not because we charge more people, but we assign them to matching insurance and treatment assistance schemes of various agencies," said the director.
0 comment(s) on Kerala: Medical College facing serious financial woes