Kerala: State Govt to crack down on quacks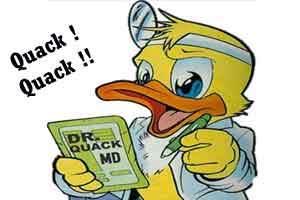 The State government in Kerala has recently informed the state High Court that they are dealing strictly with quacks. The government is taking a strict legal action against them, it further informed.
As implied in a statement, the government has said that it is aware that there is no separate state machinery to deal with the issue. However, there is no truth in the fact that the government has not taken steps to prevent the illegal practice to curb practices by unqualified practitioners in modern medicine
This is in strict compliance with the Union Ministry of Health and Family Welfare had in 2003 order that no institution under the State or Union Territories should grant any degree or diploma in the stream of medicines which had not been recommended for recognition by the system of medicine in the country.
As reported by the Hindu, many universities seem to be unaware of such a provision and had incorporated a clause for providing medial practice to certain paramedical courses, including physiotherapy.
As reported by
Express
, the statement was filed in response to a petition field by the Indian Medical Association seeking a directive to the State Government to constitute a separate department which includes top police officers at the state level, official of the Directorate of Health services, Director of Medial Education to check cases of quackery in modern medicine and also to oversee medical practice in the state.It pointed out that there was no separate machinery to curb quackery. However, it was not true that authorities have declined to take steps to control illegal practice by unqualified practitioners in modern medicine.