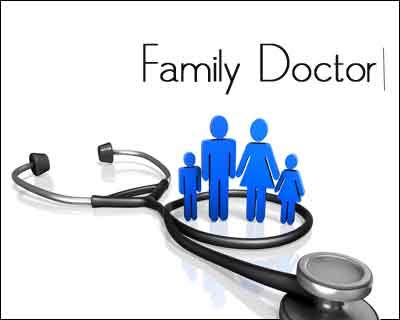 Kozhikode: Identifying the important role that family physicians play in the health and well-being of patients, the state health department is all ready to incorporate "
family doctor
" concept in a government run health scheme. As a part of the state run Ardram scheme, family doctors are going to provide treatment at specially identified "
family health centres.
" The Nava Kerala Mission, launched recently by the state government includes the 
Ardram scheme
which primarily
aims at improving facilities in government run hospitals with a view to extend treatment at a reasonable cost. The scheme proposes to re-introduce the concept of family doctor in the state for the ease and feasibility of the population. Block level health centres will now be upgraded to family health centres. "We have been told to identify locations to introduce family doctor services in the district. The final decision on whether to introduce the family doctor scheme on few selected health centres on pilot model or cover all will be made by the state government and steps will be taken on the basis of government directions'' District Medical Officer (DMO),  Dr R L Saritha told the
TOI.
The initial phase of the project, will concentrate in providing services of family doctors through family health centres in Kozhikode, with other centres being added in the following phases. For the development of the scheme, one primary health centre in each panchayat, one taluk hospital in each taluk and a district hospital are being identified by the officials. The officials have also identified a primary health centre in each constituency in the district. Additional district medical officer Dr Asha Devi said," We have submitted the list to DMO about CHC's at centres identified at 12 blocks and 13 constituencies, PHC in 74 panchayats and four taluk hospitals and a district hospital. " "With the effective execution of the scheme, the doctors from the health centres will refer patients to district and medical college hospital only if there are no health facility available at the centre to cure the illness. Apart from this, the doctors from higher government health institutions can easily obtain details on patients and hereditary diseases details from family doctor of the health centre where the patient first approached for the treatment," she elaborated. The data on the health status of each members in families will now be collected by respective doctors so that the first-hand-information can be used at the time of an emergency. Read Also: 
MCI to initiate MD in Family Medicine
2 comment(s) on Kerala state to revive Family Doctor concept