Kerala: Strike ends at Dr Somervell Memorial Medical College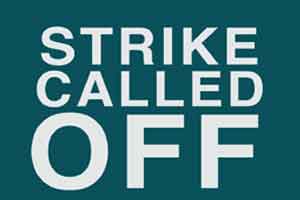 THIRUVANANTHAPURAM: The strike of house surgeons at the Dr Somervell Memorial Medical College Karakonam has finally come to an end after the management increased the stipend of house surgeons from Rs 3795 to Rs 8000 per month.
The house surgeons decided to call off their strike after getting the confirmation from IMA representatives and management authorities that they would receive a 100 percent increment in their present stipend.
The decision came after the Indian Medical Association State Branch (IMA) members conducted a meeting with the management along with college Chairman Bishop A. Dharmaraj Resalam, Director Dr Bennet Abraham and other management members on Wednesday to resolve the matter. As reported by Medical Dialogues team earlier,  the House Surgeons had been striking since May 1 demanding increase in pay.
It is reported that the House surgeons of Dr Somervell Memorial Medical College were getting only Rs 3795 per month despite the order of Kerala University of Health Sciences which stipulates self-financing colleges to grant stipend of Rs 20,000.
As pointed out by the students, this paltry sum is way below the legitimate stipend fixed by the government for house surgeons. A government order from June last year had revised the stipend for house surgeons in all government, private and self-financing medical colleges in the State from Rs 15000 to Rs 20,000 effective from April 2015. However, the students at the said college were still being paid the amount of Rs 3957.
"We have been requesting the college management for quite some time to hike our stipend but they kept on delaying the decision. We approached the James Committee, which was to have held its final hearing on April 30. But the management again bought time and got the date extended to May 17. The management is now threatening to remove us from the hospital and cut power and water supply to the interns' hostel unless we give in writing that we will not organise group protests."
Earlier the house surgeons of Dr Somervell Memorial Medical College had approached the James Committee which has scheduled a hearing on May 17.
Moreover, they also protested against unnecessary fine imposed for taking leaves.