KGMU: Drunken Brawl between Medicine, Orthopaedic Resident Doctors; 6 Suspended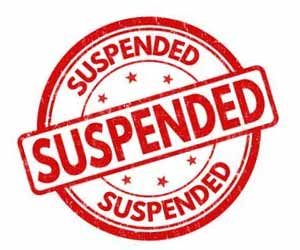 Lucknow: In a stern punishment to the medicos, who engaged in a violent brawl damaging hospital property and creating panic among the patients; the King George's Medical University (KGMU) administration has suspended 6 accused resident doctors attached to Orthopaedic and Medicine departments. An FIR for harassment, rioting and assault has also been lodged in the case and the investigation is on.
Meanwhile, as suggested by the news reports, over 12 resident doctors were involved in the violent incident. The suspension was due to an altercation that took place between a faction of doctors from the Orthopaedic and Medicine departments on September 28th in an inebriated state. The resident doctors will stay suspended till the investigation into the case is completed.
According to KGMU administration, on September 28th, two resident doctors of the orthopaedic department lost consciousness after consuming too much alcohol at a birthday party. The two were brought by other resident doctors of the department, who were also in the drunken state, to the trauma centre.
Reportedly, the medicine residents asked their orthopaedic doctors to get registration slips made as it may be required for legal purpose later if the medicos get serious. Agitated over the issue, an argument started between the residents of two groups and some doctors misbehaved.
Read Also: Bring Immediate Ordinance to Curb violence against doctors: IMA to PM Modi
The police were informed and the matter was resolved. However, later, medicine department resident doctors called others from their department and went to the orthopaedic department and created a ruckus, reports TNIE
The argument between both the parties turned into a brawl which led to vandalism in the premises.
During the clash, they ransacked the nursing station and damaged computers installed for patient care and record keeping, adds HT.
The battle continued late into the night. Certain sources informed
Deccan Herald
that the patients at the medicine ward and their attendants fled from there fearing that they could also get injured in the brawl.
On the suspension, a KGMU official confirmed, ''We have suspended six doctors...both sides have lodged FIRs..we will also conduct a departmental inquiry and ensure stern punishment to the guilty doctors.
Suspension of all the six doctors stands valid until completion of the investigation, the statement released by the medical college administration read.
An FIR has been filed at the Chowk police station in this matter.
Read Also: MGM Medical College MBBS students clash with police, One medico arrested