Kidney racket: Cops seek govt sanction to charge accused under stringent act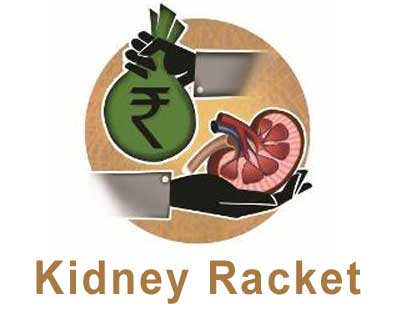 New Delhi: The Delhi Police has written to the city government seeking its sanction to slap charges under a stringent anti-organ trade law on the five members of a kidney racket arrested last month.
The letter had been sent to the secretary (health) in the Delhi government a couple of days ago, said a senior police officer.
Police have also requested the government for expert help to study technical details of the case.
Sources said that police had seized some documents from Batra Hospital, and that they had requested the government to set up a panel of doctors to study nuances of the matter.
In the letter, the police have sought sanction from the government to prosecute the accused under the Transplantation of Human Organs Act, 1994, he added.
Section 22 of the act states, "No court shall take cognisance of an offence under this Act except on a complaint made by the Appropriate Authority concerned, or any officer authorised in this behalf by the Central Government or the State Government."
We require the sanction of the Delhi government to book the accused under the Act and to strengthen the case, he added.
Five persons, including a woman, were arrested for allegedly running the racket that was busted by the crime branch.
The racket was busted after an MBA student, along with a news channel reporter, contacted the crime branch officials in April. He had posed as a donor to dig deep into the racket and through spy devices provided to him by the crime branch recorded the entire process from his meetings with the middlemen to his screening process at the hospital.
The man underwent a screening test in front of a medical team at Batra Hospital that had cleared his interview despite him giving some wrong answers.
The hospital had denied any wrong doing and said that it would cooperate in the probe.
Read also: New Delhi: Kidney Racket Busted, Batra Hospital under lens