Kidney Racket: Names of TOP Delhi Hospitals crop up, Served notices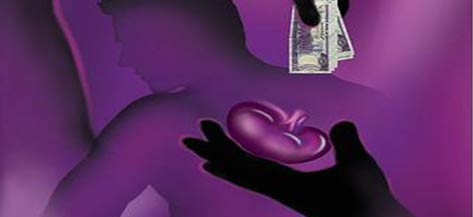 Kanpur: Many Delhi based reputed hospitals have been served notices as their names popped up during an interrogation of the arrested members associated with recently busted kidney racket. The management teams of top hospitals including Fortis, Apollo and PSRI have been now asked to provide details of transplants done in the hospitals.
Medical Dialogues team earlier reported that six people associated with
kidney racket
, running in three different states as well as overseas were arrested by the police.
A Delhi doctor, identified as Ketan Kaushik, was allegedly an associate of the gang allegedly provided the kidney to the overseas clients and charged them higher compared to the Indian recipient.
The doctor would charge allegedly Rs 1.25 crore for a recipient of a kidney from abroad. If the recipient travelled to India, he would charge them Rs 75 lakh. If the surgeries took place overseas, the doctor sent the donor to the country where the recipient was based. If a recipient from abroad agreed to undergo surgery in India, Dr Ketan would coordinate between the receiver and donor and arrange surgeons too, but for an extra fee.
Read Also: Six-member Kidney Racket busted, Delhi doctor coordinated with overseas buyer
Medical Dialogues recently reported that the police authorities planned to request the centre to issue a Red Corner Notice (RCN) against the Delhi doctor for allegedly being involved in the Kidney Racket.
The interrogation by the police team revealed that many reputed Delhi hospitals were allegedly involved in the illegal donation of kidneys and other organs. Many donors came out to file a complaint against the arrested members.
Read Also: Kidney racket: Police set to ask for Red Corner Notice against Delhi Doctor
SP (South) Raveena Tyagi told the
TOI
, "Sensing the gravity in the case in which names of reputed doctors and coordinators from the prestigious Fortis, PSRI and Apollo hospitals of Delhi surfaced, the investigating team has issued notices to the management of these hospitals. They have been asked for clarification on the status of the employees, including doctors and coordinators whose names surfaced during interrogation of donors and arrested gang members."
"The managements of these hospitals have also been asked to provide a detailed record of kidney transplants in the last few years. We will investigate whether transplants were being done after following all required norms or not," she further added.
The police further informed that about eight people have contacted them regarding the case. Few even showed willingness to be the witnesses.
The police informed the daily that one of the arrested members had worked as personal secretaries of Apollo hospital doctors for three-four years.
During the course of the investigation of arrested miscreants, it was found that one member from Kanpur coordinated with PSRI while another one coordinated at Fortis hospital of Delhi.