Knee replacement at Max Hospital saves 65-year-old from Alkaptonuria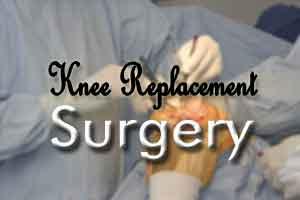 A 65-year-old businessman, who was suffering from a rare genetic disorder in which his knees turned black and hard, was successfully cured after undergoing a total knee replacement surgery at a Delhi hospital.
The disease Alkaptonuria had stiffened and blackened Delhi businessman Shahbuddin's knee joints, making him unable to walk for 10 long years.
Alkaptonuria, a rare genetic disorder, affects one in one million people worldwide. It primarily causes urine to turn black when exposed to air.
The disease causes a buildup of dark pigment in connective tissues such as cartilage and skin, leading to blackening and hardening of joints, most often the knee joint.
Shahbuddin was unable to get relief despite undergoing various forms of medical treatment including homoeopathic.
He was told that total knee replacement was the only cure, to which he was reluctant considering the complications post surgery.
He was taken to Max Super Specialty Hospital, where he underwent check-up under orthopaedic surgeon L. Tomar.
"When the patient came to me, he was in a really bad condition. His joints were all stiff and he was in immense pain. We recommended him total knee arthroplasty, which he agreed to after a lot of reluctance.
"Within a few months, the treatment helped him get back to normal life," said Tomar, who is with Max Super Specialty Hospital in Patparganj.
Tomar said that in such situations, when the entire knee gets affected, total knee replacement is the only solution.
Total Knee Arthroplasty or Total Knee Replacement is a surgical procedure in which parts of the knee joint are replaced with artificial parts called prostheses.
Due to the increasing elderly population that contributes significantly to the rise in degenerative diseases like osteoporosis, the actual requirement of TKR is quite high.
According to experts, in India, knee and joint pains are taken as part of the natural ageing process, and despite a huge elderly population, joint replacement surgeries are still not very common.
Tomar said a lot of patients also consume pain killers during such joint problems. However, instead of dwindling the pain, the medicines increase the problem.
On the success of Shahbuddin's case, Tomar said: "Fortunately, with increasing awareness, more people like Shahabuddin are coming forward and opting for TKR, the technology that is helping them live a normal, healthy and productive life."