Kokilaben hospital joins BD in safe diabetes management campaign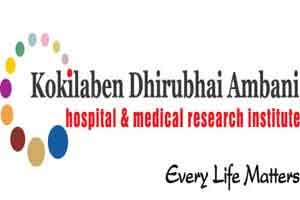 Mumbai: The city-based Kokilaben Dhirubhai Ambani Hospital (KDAH) joined a campaign to promote safe diabetes management.
The Go Green Stay FIT campaign has been launched by BD India, a medical technology firm.
"We have joined hands with leading medical technology company BD, pledging to promote highest patient safety standards in diabetes management, including safe injection practices and safe disposal of insulin syringes and needles," KDAH said in a statement here.
The objective is to help patients initiating insulin achieve improved clinical outcomes with a more comfortable injection experience, it said.
Over 200 million insulin delivery devices are generated in India each year and most of them disposed off in unsafe circumstances. This has given rise to the need for green diabetes management, the statement said.
Nearly 9.6 crore vials, cartridges and pre fills are consumed every year, adding to the burden of glass and plastic on the environment.
Net amount of plastic generated from insulin syringes alone each year is 6,00,000 kg besides plastic generated from more than 40 million pen needles, it added.