Nigerian held for creating fake website of reputed Private hospital, duping people of Rs 3 crore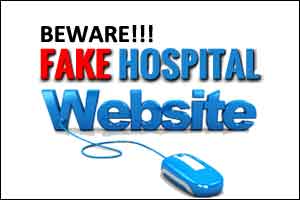 Kolkata: A Nigerian man was arrested by Kolkata Police from Bengaluru for allegedly asking for kidney donations in a fake website he created in the name of a reputed private hospital here, police said.
A city police team arrested David Uzoma Ubah from his Bengaluru residence following a complaint from the authorities of the hospital.
The 37-year-old man hailed from Olodi in Nigeria.
Ubah created a fake look-alike website of the hospital to give an air of authenticity, a senior police officer of the Kolkata Police said. He then posted advertisements asking for kidney donations stating that donors would be compensated by the hospital itself. Media reports state that based on the fake website , the man manage to dupe allegedly dupe 20 people of Rs 3 crore, by promising them to organize kidney donations for them
The accused posted similar advertisements on another website mentioning a mobile number along with the name of a doctor working with the hospital, the IPS officer said.
The Nigerian was being brought here on transit remand following his arrest in Bengaluru on Tuesday.