Treat anemia first, before using HbA1C for accurate estimation of blood sugar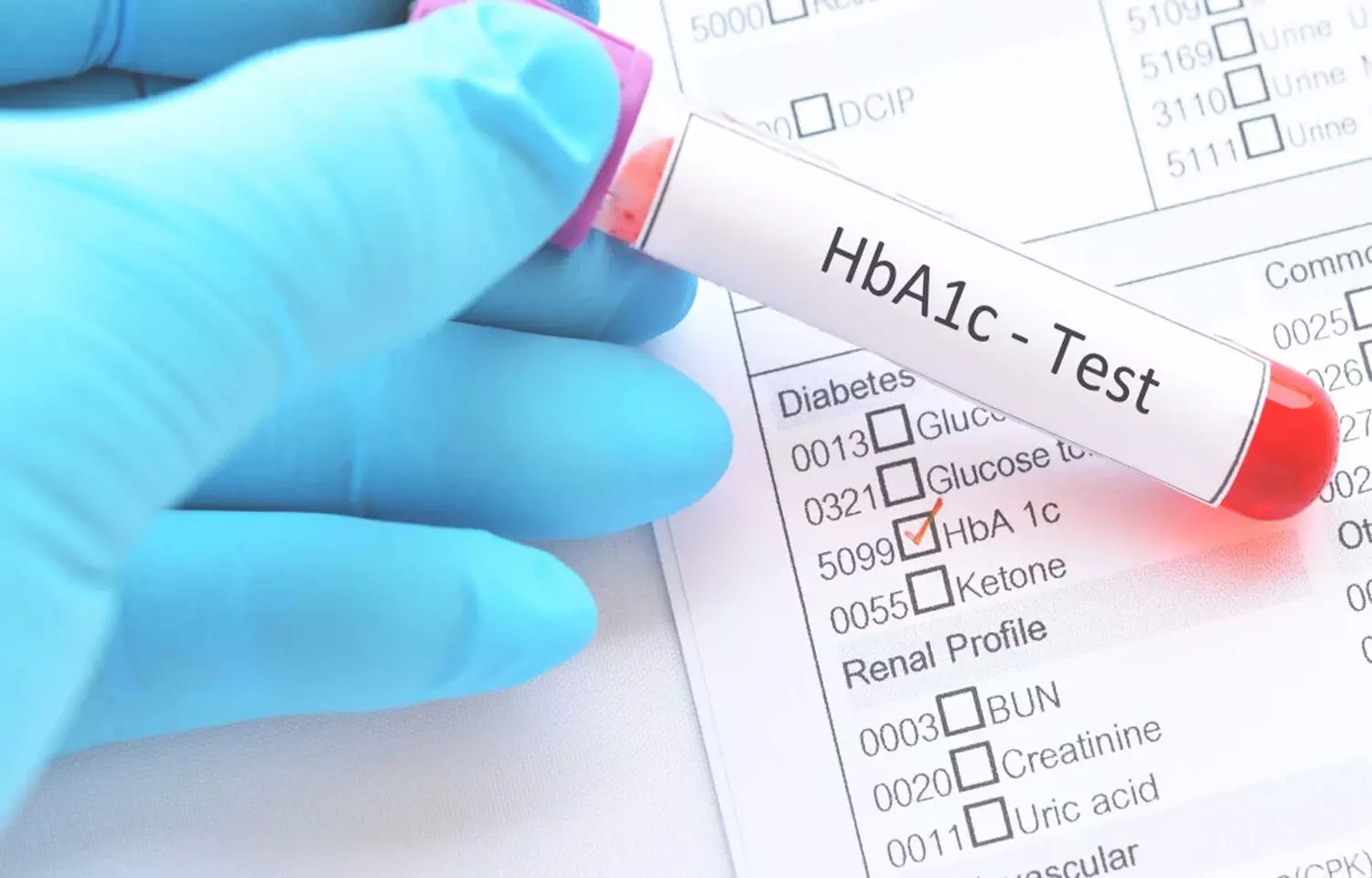 Anemia should be treated before using glycated hemoglobin (HbA1c) as a diagnostic tool for diabetes, find researchers.
India: In order to avoid misinterpretation of a patient's diabetes status, physicians should consider rechecking their hemoglobin values and correcting anemia before determining blood sugar status using HbA1c, suggests a recent study. According to the study published in the journal Cureus, with appropriate therapy, glycated hemoglobin (HbA1c) levels in both the subjects with iron and vitamin B12 deficiency anemia showed a significant decrease.
The glycated hemoglobin (HbA1c) test is an important blood test that determines how well a patient is managing his diabetes. Hemoglobin is a substance in red blood cells that carries oxygen to tissues but it can also attach to sugar in the blood, forming a substance called glycated hemoglobin, or Hemoglobin A1C. The test provides an average blood sugar measurement over a 6- to 12-week period and is used in conjunction with home glucose monitoring to make treatment adjustments in patients of Diabetes.
Rakesh Pilla, Internal Medicine, Maharajah's Institute of Medical Sciences, Vizianagaram, India, and colleagues aimed to determine the effects of iron and vitamin B12 deficiency anemia on HbA1c concentrations in individuals without diabetes.
The study consisted of 100 patients with vitamin B12 deficiency anemia, 100 with iron deficiency anemia, and 100 healthy volunteers as a control group. Each of the first two groups was subdivided into two groups depending on the severity of anemia based on Hb levels. Iron replenishment in the iron deficiency group and B12 replenishment in the B12 deficiency group were treated for three months. HbA1c levels were noted before and after the therapy. Data were entered into the SPSS package. For comparing pre and post-therapy levels, the Paired 't' test was used.
Key findings of the study include:
The mean HbA1c before treatment were 6.1% ± 0.23% and 5.5% ± 0.24%, and the values after treatment were 5.1% ± 0.14% and 4.6% ± 0.2% in severe iron deficiency anemia subgroup and mild to moderate subgroup, respectively.
The mean HbA1c in the iron-deficiency anemia control group was 5.2% ± 0.2%.
The mean HbA1c levels before treatment were 5.9% ± 0.3% and 5.6% ± 0.19%, and after treatment were 5.0% ± 0.15% and 4.9% ± 0.16% in severe and mild to moderate B12 deficiency anemia, respectively.
The mean HbA1c in the vitamin B12 deficiency anemia control group was 5.1% ± 0.2%.
"The considerable variations in HbA1c in anemia patients might contribute to inaccurate diabetes status classification of these subjects," wrote the authors. "Physicians should consider confirming Hb values before determining the glycemic status of anemic patients as this coexistence may lead to misinterpretation of diabetes status."

The study, "Glycated Haemoglobin (HbA1c) Variations in Nondiabetics With Nutritional Anemia," is published in the journal Cureus.
DOI: https://www.cureus.com/articles/40199-glycated-haemoglobin-hba1c-variations-in-nondiabetics-with-nutritional-anemia
Source : Cureus